This article may contain affiliate links for which we may receive a small commission if purchases are made. Thank you for your support.
Katherine is the gateway to the magnificent Nitmiluk National Park.
Whatever your interests, you will find something to enjoy.
Take a road-trip to explore the Katherine region in Northern Territory.  Here's 6 of our best reasons why you should put this trip on your 'must do' list!
Enjoy a range of unique activities in some of the most stunning surroundings throughout Australia.  Spectacular hiking trails, canoeing adventures, river cruises, thermal hot springs, beautiful water holes, Aboriginal cultural experiences and so much more.
Just 3 hours drive from Darwin with plenty of great places to stop and see along the way, a road-trip means you won't miss a single thing!  Pack your hat, sunscreen and your camera and head out on the road-trip of a lifetime.
Whether you're in Katherine for a few days or a few weeks, you will find plenty to do.
[bctt tweet="You've heard it before … if you never never go, you'll never never know! Road-trip to Katherine and change your world " username="territorymob"]
The History
Katherine gets its name from the Katherine River, which was so named by explorer John McDouall Stuart and began as a lonely outpost on the Overland Telegraph Line in 1872.
Since then, Katherine's population started with the gold rush in the late 1800's and more recently with the growing interest in tourism.
The Katherine Region, is 400,000 square kilometres and is double the size of Victoria.
Here are our 6 of our favourite things to see and do in and around Katherine.
Edith Falls, Katherine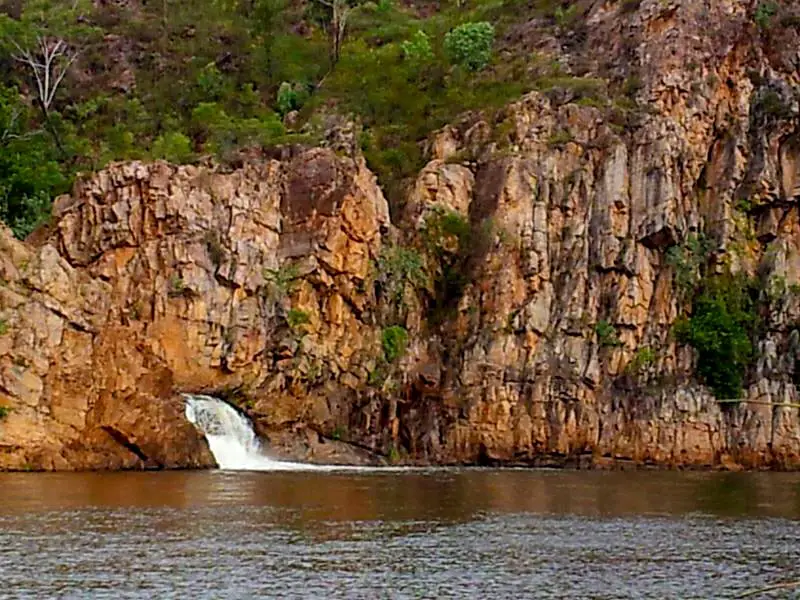 After a long day there's nothing better than taking a dip at Edith Falls.  One of the NT's many natural swimming holes, Edit Falls is a stunning place to stop for a picnic lunch and to relax in the cool waters of this beautiful rock pool.
If you have time to spend the day or opt to stay overnight, go for a swim in the secluded Sweetwater pool. You need a permit for the overnight walk to Sweetwater pool so book early.
Known as 'Leliyn' in the local Jawoyn language, Edith Falls is a perfect camping location, with a number of campsites just perfect for spending the night, or a few days if you decide to settle in.
Katherine Gorge, Nitmiluk National Park
A trip through Katherine Gorge is a must when visiting Katherine Gorge in Nitmiluk National Park.  You'll be impressed by the stark beauty and size of the spectacular cliff walls along the Gorge.
Nitmiluk National Park is located on the lands of the Jawoyn people, and has some of Australia's most stunning scenery and bush walks throughout the gorge. Just 30 minutes from Ktown there are a number of walking trails which cover many of the highlights including wildlife, Aboriginal rock art and pristine waterholes.
Take sunrise or sunset cruises and see the sheer cliff-faces along the gorge change colours from vivid oranges, mauve's to red with the reflections of the sun.
Take advantage of it all when you explore Katherine Gorge – go canoeing, enjoy a romantic sunset dinner cruise, take a walk in the outback and go swimming in the clearest water you can imagine.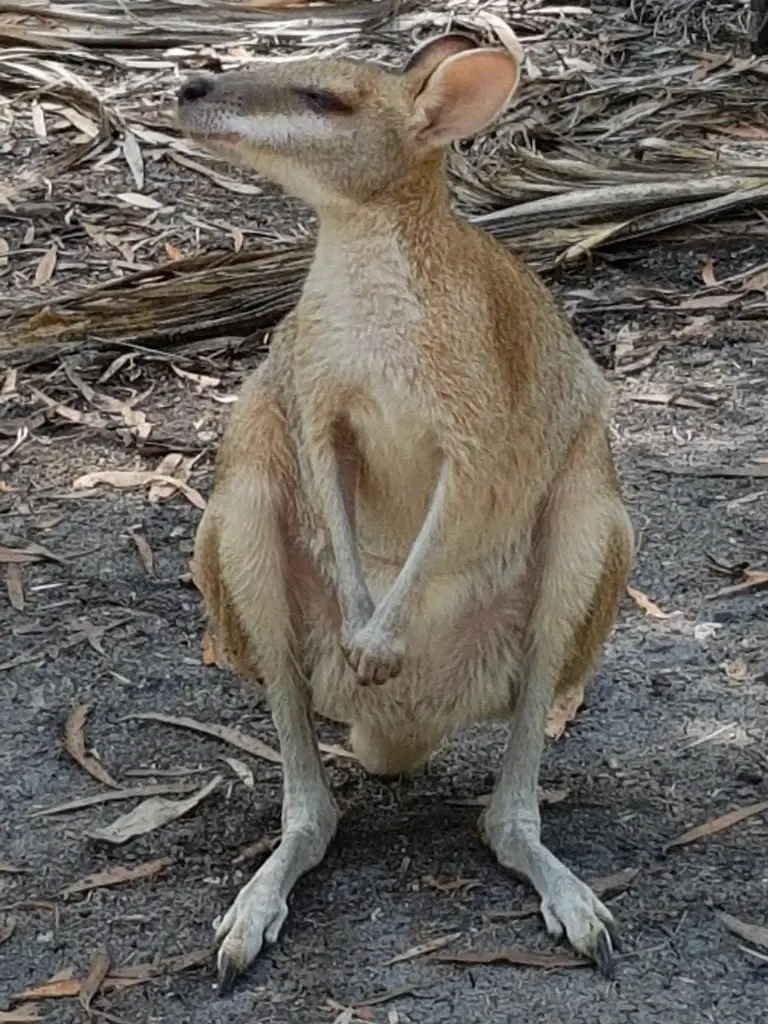 Cutta Cutta Caves Nature Park
Cutta Cutta Caves Nature Park, located just 30 minutes south of Katherine is a system of stunning limestone caves formed millions of years ago.  Descending 15 metres below the surface, guided tours take you through these ancient limestone formations.
'Cutta Cutta' is a local Aboriginal word used by the Jawoyn people to mean 'many stars', as the caves were thought by local tribes to be the resting point for the stars during the day.
Katherine Hot Springs
Katherine Hot Springs are natural thermal pools on the banks of the Katherine River within the town reaches.  In a natural bush setting the springs are all day, every day during the dry season – from April to November each year.  Make sure you visit while you're in town!
Katherine Museum
Whilst in Katherine be sure to visit the Katherine Museum to learn more about the infamous Overland Telegraph Line and how the Australia was connected to the world.  See the collection of centuries old traditional Aboriginal artifacts, and learn about Australia's first flying doctor service and how it supported people in remote areas of Northern Australia.
There are plenty of unique stories and historical collections to see in the Katherine Museum and while you're there, stop for afternoon tea and order a serve of home-made scones!
Bitter Springs & Mataranka Thermal Pools
The Elsey National Park includes the beautiful natural thermal springs of Mataranka and Bitter Springs.  Just an hour south of Katherine, it's worth traveling down to the springs for a swim.  Don't forget your bathing suit!
At 34 degrees all year round, these pools are a great place to unwind and relax tired muscles. There are also a number of walks in and around the Elsey National Park where you'll see wallabies and other wildlife so don't forget your camera!
Be sure to check that the springs are open for swimming, as they are sometimes closed in the wet season due to flooding.
When to Visit
Visit Katherine most of the year round but between March and November the weather is cooler and dryer, so tourist numbers are higher.
How to get there
Drive:  Most of the region's sights are only accessible by car or through an organised tours so our recommendation is to drive.  Taking a short road-trip to visit Katherine to experience the most on your holiday in the Top End.
Hire a car in Darwin for the round trip into the Katherine region.  There are plenty of places to stop and see along the way so stop off at Adelaide River and Pine Creek and Edith Falls on the way through.  It's generally a 3 hour trip by car, with good sealed roads all the way. You won't need a 4 wheel drive vehicle as the road is part of the Stuart Highway.
Air, Bus and Train travel options are also available.
Air:  Flights from Darwin & Alice Springs stop in Katherine – check with your booking agent for flight options.  Short hops through the Northern Territory are often expensive.
Bus: Greyhound Bus lines travel through Katherine daily.  
Rail:  The Ghan is a travel option for something different stopping only a few hours in Katherine for sight seeing.  Check the rail schedule.
Permits
Camping areas especially in National Parks in the Territory will attract a small fee so, plan ahead and book in advance wherever possible.
If you want to enjoy some canoeing in Nitmiluk National Park, book ahead or obtain a permit if you are bringing your own canoe.  You will also need a permit if you are taking the overnight walk to the secluded Sweetwater pool at Leliyn (Edith Falls).
Stay Safe
Dress appropriately, wear a hat and use sunscreen.
Be sure to carry plenty of water and food, and if you're taking any long walks, it's recommended that you take a ssatelite phone with you.
It's essential that you let someone know where you're going and how long you'll be there.  See our post about staying safe on Northern Territory roads.
Always be 'crocwise' and pay attention to local warnings, particulary when swimming or boating or camping near water.  Only swim in areas that are clearly marked safe for swimming.   The NT Where To Swim guide is a handy reminder, and ask a local if you're unsure.
In the wet season, Katherine Gorge is prone to flooding so check with local authorities when heading out on long bush walks.
Pin this … 
Have you explored the Katherine region yet? 
It's an amazing part of the Northern Territory, loaded with history, wildlife, vivid colours and so much natural beauty.   Trust me, it will take your breath away !