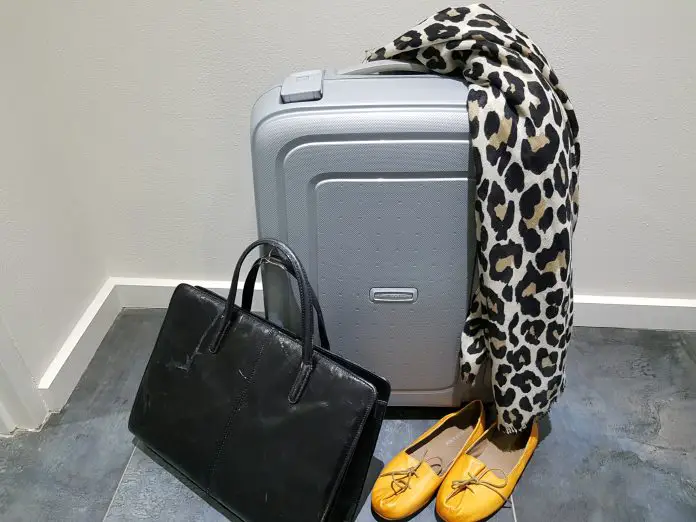 We're very excited about our next adventure!  San Francisco, Las Vegas, Niagara Falls, New York City, a White Christmas (very excited about this as there's not a lot of snow where we come from), Broadway, ice skating on Central Park, Cape Canaveral, New Orleans and a Caribbean Cruise!  It's the holiday of a lifetime!
Have tickets … can travel!
Usually I don't have too much trouble packing when traveling, but for this trip we're going for 2 months and will be covering 2 distinctly different seasons and despite our excitement, I'm terrified of being cold!
The problem is that we live in Darwin, Australia and don't experience cold weather or snow so have no concept of how cold we might be.
Balmy tropical winters in Darwin
Darwin is considered tropical — all year round!  Summer days frequently sit around 36 degrees, with over 80 to 90% humidity, cooling down to the high 20's overnight.  Some days it rains and for us locals, we love love the monsoon rains.  The rain when it comes 'buckets down' relentlessly and is sheer relief from the humidity.
Winter is the climate we live for!  Days usually are around 30 degrees with the nights dropping to a brisk 18 degrees if we're really lucky, but the best bonus of all is that there is no humidity!   It's the typical tropical balmy weather that everyone dreams of.
Herein lies my dilemma!  This beautiful weather does not prepare us for traveling in cold climates and when we leave Australia, it will be the start of our Australian Summer … the very opposite season to our destination.
The closest we get to snow In Darwin is shaved ice in our drinks!
Our holiday plan
We arrive early December and head to San Francisco then on to Las Vegas for someone's big birthday (mine) where we're meeting up with a dozen or so friends who've also traveled from afar.
A few party days in Vegas then we're off to NYC and (it's sure to be) freezing weather. A quick trip to spend a couple of days in Niagara Falls and back for Christmas in NYC.  We're hoping it will snow so that we can experience our very first 'White Christmas'.
Family and friends are meeting up with us in New York City so is bound to be fun.  We've lots planned, including ice hockey @ Madison Square Gardens, the Phantom of the Opera on Broadway and the usual 'must see' tourist spots.  I can't wait!
After Christmas we're traveling to Boston for a few days then straight down to Fort Lauderdale to join a Caribbean cruise ( yea! Tick that off the bucket list!).  Once we're back on dry land, we're planning to see the States via a road trip down to Key West, up to Cape Canaveral and then over to New Orleans.
I'm thinking … layers, layers, layers!
Shoes

Warm waterproof boots are a must for the wet/snowy parts of the trip.
Heels to wear to dinner or a show (keeping in mind we have the cruise as well)
Comfy shoes to walk in (lots of walking planned)
Flats/ballet slippers to chill out in … especially good for the cruise.

2 Dinner dresses with light sleeves for Vegas and the cruise.
A long skirt, with a top that can be spruced up or to wear as an casual alternative with jeans?
I'm thinking that 3 pairs of Jeans should be adequate?  2 blue | 1 black ?  Good for casual dinners out and theatre or a show with a nice scarf?
2 pairs of 3/4 pants for warm days on the cruise and in Florida and New Orleans
3 or 4 long sleeved T-shirts – different colours for layering
A 'down' puffer jacket for super warmth.
A fleecy sweater for cosy lounging inside days.
A mid-calf woollen coat – (I'll carry this on as it will take up lots of space otherwise)
I'll need a beanie, woollen socks, a couple of warm scarves and some gloves.
How am I doing?
It sounds like a lot of luggage, but if I can make things colour friendly and interchangeable then I should have enough variety and the things I need for our holiday.  Have I missed anything?  Is there something you never travel without?