This article may contain affiliate links for which we may receive a small commission if purchases are made. Thank you for your support.
Travel Tips to know before you go to Australia
This year is shaping up as a bumper year to visit Australia but, before you go there's a few Aussie travel tips you should know before you go.
Planning a trip to Australia can be incredibly exciting and yet, sometimes overwhelming.  Most people want to include Uluru, Sydney and the Great Barrier Reef but there is so much more to see and do while you're down under?
So let us help with some fast facts to that will make your trip much easier.  Here's a few travel tips and important things to know when visiting Australia.
Things to know, before you go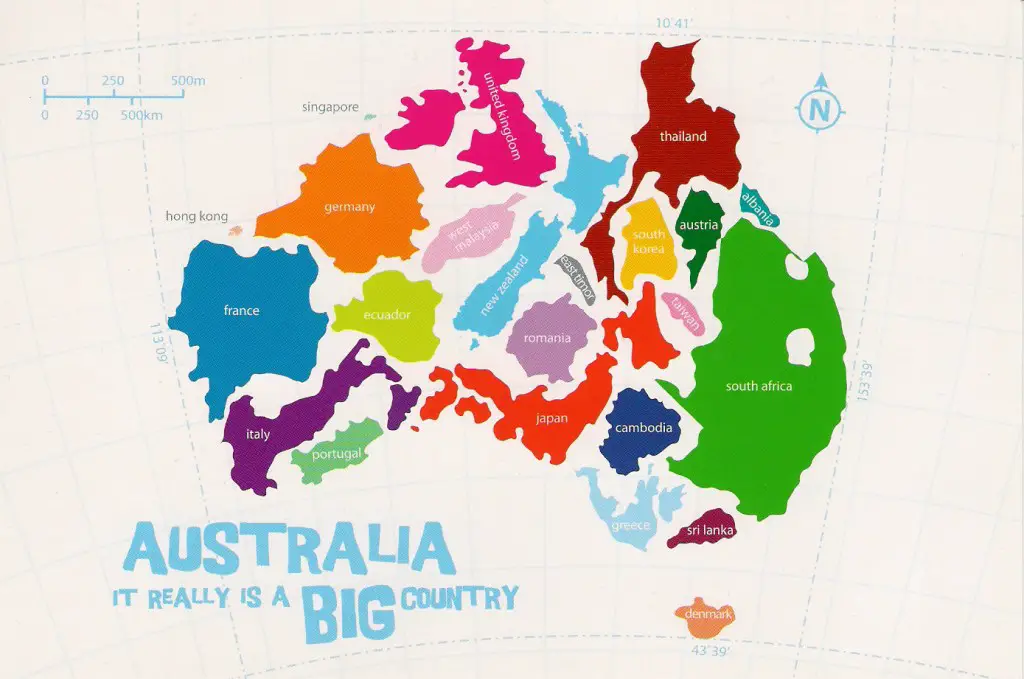 Australia is an island and a continent.  It's also a whopping big country!
It is the 6th largest country in the world.  Including the coastal islands, Australia has almost 50,000 kilometres of coastline, and in excess of 10,000 beaches.
Surprisingly, it has one of the lowest population densities in the world with only 3.1 people per square kilometre.  Most Australians live around the coast with often great distances of open countryside in between the townships.
How do we know so much about Australia?
We're Australian!
We've travelled extensively throughout Australia, some of which still needs to be written into our blog.  We love this big country and have enjoyed so many adventures.   Between us we've travelled through the East Coast, the West Coast, the Top End, Central Australia and so much more.  We've loved it all and we've so much more to do.
Follow us as we share our beautiful country with you.
Read more About Us.
Things to know before you go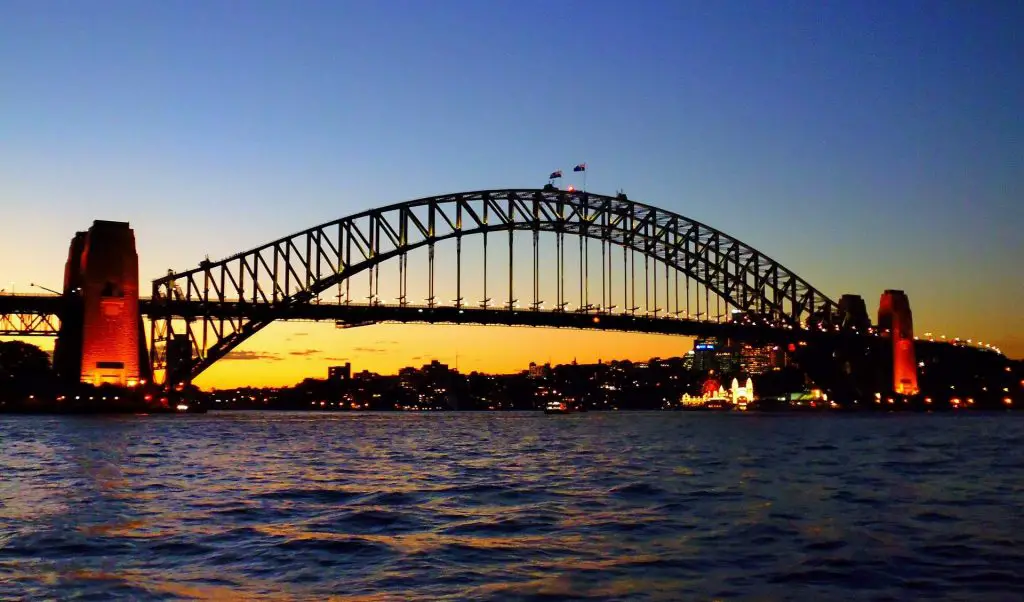 Plan your trip to Australia before booking your connections and use these travel tips to see as much as you can.  Make sure you know the important things to make your travels as smooth as possible.
Visas, Customs and all that important stuff
If you are travelling to Australia as a tourist, you will need a visa.  Tourist visa applications can be lodged online however, it must be applied for prior to arrival.  Apply for an ETA online here.  You should receive a confirmation email within a few hours.
The ETA will give you up to three months of travel within Australia but will not allow you to stay longer than three months and it doesn't permit you to work.
Working Holiday Visas are a popular option for long-term travellers.  This visa is suitable for young people (18-30 years) who want to holiday and work in Australia for up to 12 months.  For more information check the Australian Immigration website and select your country of citizenship.
Customs & Quarantine
Australian customs are very strict about what they allow into the country.
You are not permitted any food, including fruit and vegetables, meat and eggs.  Also prohibited are plants, seeds, skins and feathers.
Laws prohibit any drugs, weapons, fire arms and protected wildlife.  Read more about customs and quarantine for more details.
Medications for personal use are subject to controls.  It is advised to carry a letter from your doctor stating your medical conditions and requirements.
Check further information here.
Do you need vaccines before travelling to Australia?
You won't need any vaccines before travelling to Australia however if you have come from or have visited a yellow fever infected countries within 6 days of your arrival in Australia, you will need to show proof of a yellow fever vaccination.
See the Fact Sheet for more information including a list of yellow fever countries.
Understand our Money
The official currency of Australia is the Australian Dollar (AUD).  Today February 2020: $1 AUD = $.66 USD.
The Australian dollar is the national currency which comes in the the following:  Notes:  $100, $50, $20, $10, $5.  Coins: $2, $1, 50c, 20c, 10c and 5 cents.   Currency exchange is available at banks, hotels, currency exchange booths and international airports.
Visa and Mastercard are the most widely accepted credit cards with American Express and Diners Club less frequently.  Debit cards and cash are widely accepted.  It's best to carry a little cash on hand to pay for drinks and incidentals at a bar or a café as it tends to prove more convenient.
Suggested budget per day
Australia is quite an expensive country to visit.  Our suggested budget is around $150-200 USD per day for accommodation, food, and activities when travelling Australia.  Allocate more if there particular experiences you want to enjoy.
Make sure you allow for 'once in a lifetime' activities like the Jumping Crocodile Tours in Darwin or Camel Rides in Alice Springs, or to do a dive trip on the Great Barrier Reef – or our favourite adventure, the Bridge Climb in Sydney Harbour.
Tipping isn't necessary
Tipping isn't expected in restaurants, café's, bars, hotel staff or taxis, or for other services.
Workers are paid significantly better in Australia than elsewhere in the world.  In 2019 the minimum wage was $19.49 an hour so people aren't relying on tips and gratuities to make a living.
If you really want to acknowledge excellent service, especially if you are dining out, feel free to leave a tip in appreciation.
Is Australia Safe?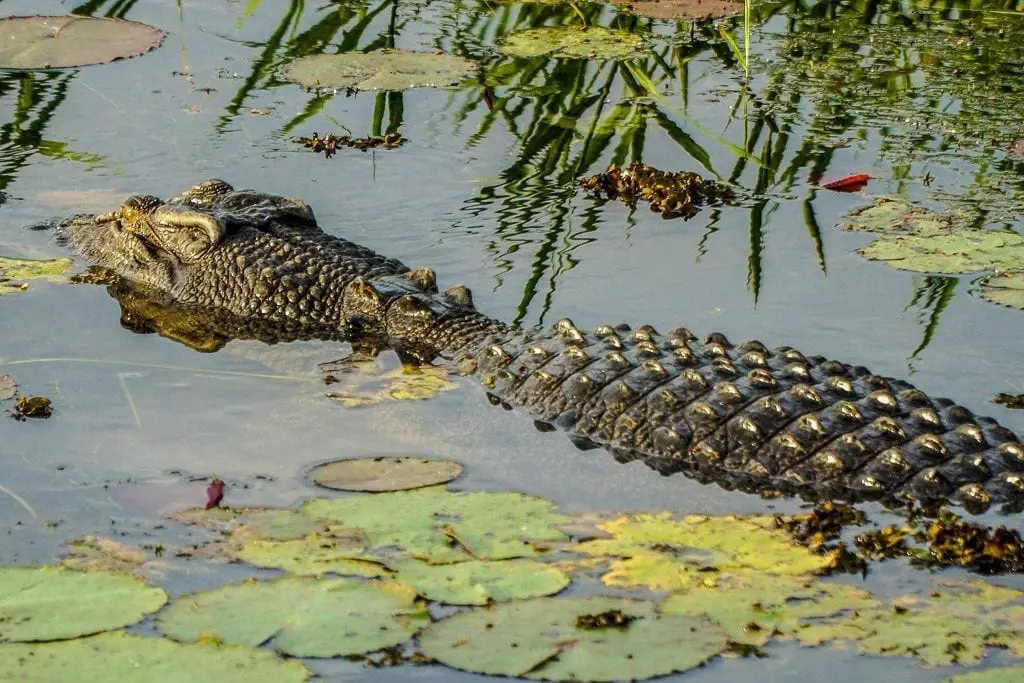 Australia is a safe and friendly place to travel, but natural disasters do occur.  Bushfires, floods and cyclones can be extreme and unpredictable.  Keep aware of your surroundings, check weather warnings and don't venture into the unknown without an emergency plan.
Crime is low in Australia but keep alert.  But as with everywhere you travel – don't take any risks.  We do have some pretty wild creatures, but if you use your common sense and listen to the locals you will likely survive nicely.  Always be aware of your surroundings.
Watch for wandering wildlife on roads, especially when driving at night. Kangaroos are unpredictable.  In the Outback, you are advised not to drive after sundown.  Read our post about staying safe in Australia.
Accidents and Illness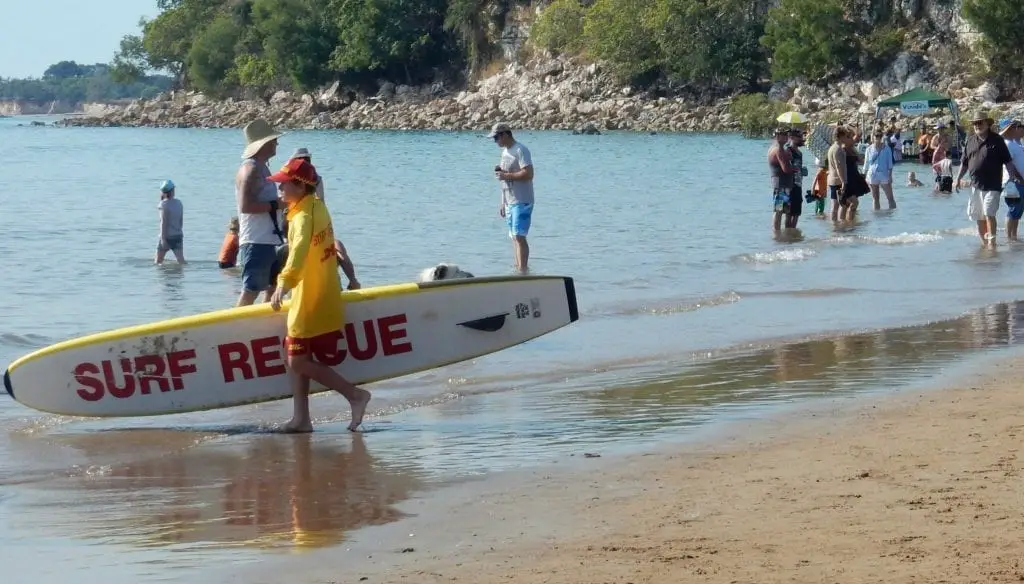 It is important to take out travel insurance as soon as you book your tickets to Australia.  You will be covered for illness, natural disasters or any unpredictable event before you leave home and throughout your entire trip.
Contact your travel insurance company if you fall ill or are injured.  In the first instance, head to the nearest doctor or hospital, or contact your country's embassy for assistance.
It is best to travel with peace of mind!
We recommend World Nomads travel insurance however, advise you to read the policy carefully to ensure the cover is right for you and your situation.
Tips to get the most out of your Travel in Australia
Arriving in Australia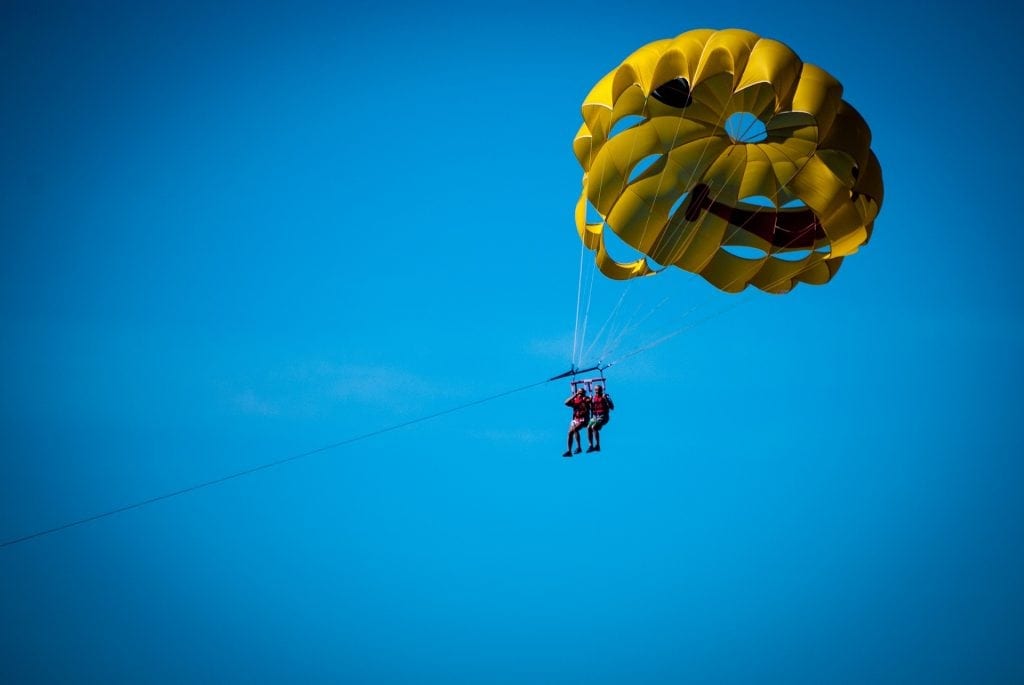 Most visitors arrive through the eastern capitals of Sydney or Melbourne.  Others island hop from Singapore or Bali directly into Darwin, the capital of the Northern Territory.
Darwin is a 2 hour flight from Bali so if Asia is on your bucket list this may be a great option for you.  There are a number of airlines such as Jetstar, Scoot Airlines, Air Asia or Tiger Air offering great deals from popular Asian hubs like Bali or Singapore.
Planning well can save you hundreds of dollars on your flights.
When is the best time to travel to Australia?
Australia is in the southern hemisphere so our seasons are opposite to the seasons in of the northern hemisphere.
There is never really a bad time to visit Australia but our suggestion is to travel to Australia during the shoulder seasons.  It's just different.
Summer is December to February – Most visitors arrive into Sydney, Melbourne, Adelaide and Brisbane.  Summer is peak-season so it will be more crowded and often more expensive.
Autumn is March to May – These shoulder-season months are more affordable, and temperature is friendly in most areas of Australia.
Winter is June – August – Often chilly down in the southern parts and the Outback and mountain areas of Australia. Expect winter in Australia to be more temperate compared to other parts of the world.
Spring is September – November – a beautiful time to visit Australia, everything is flowering and its the start of our balmy warm days.
The tropical northern regions of Australia such as Darwin or Cairns, have just 2 seasons and no almost winter at all.
The 'wet season' in the north is always uncomfortably humid during summer, so it's best to visit the tropical regions during the winter months of June to August.
The 'dry season' is when the weather is perfect.  Winter is also the best time to visit the Outback for crisp clear skies and the amazing colours of a desert winter.
How many weeks will you need?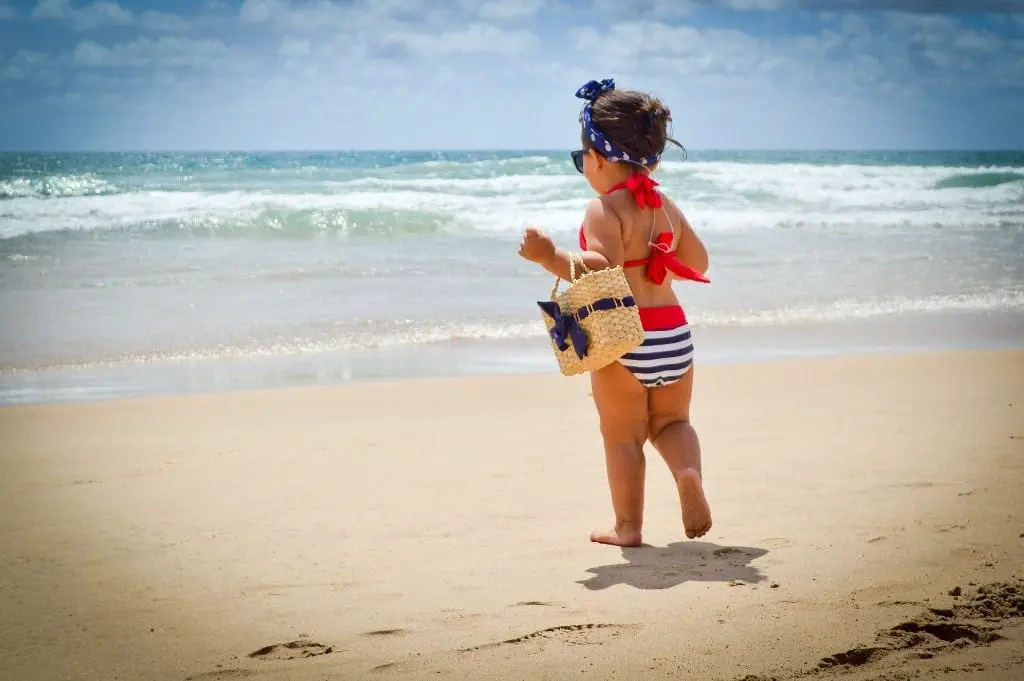 And that is the classic question!  Many people will probably say the best length of time to spend in Australia is from 3 weeks to 12 months.  Travel time is different for everyone, and will depend on everyone's personal circumstances.
One of the biggest challenges faced by visitors planning a trip to Australia is deciding on which itinerary suits best.
We have several suggested itineraries for Australia and are currently working on more variables for those who want to stay longer.  Watch this space for longer itineraries coming soon:  1 month, 3 months and 6 months.
Where to go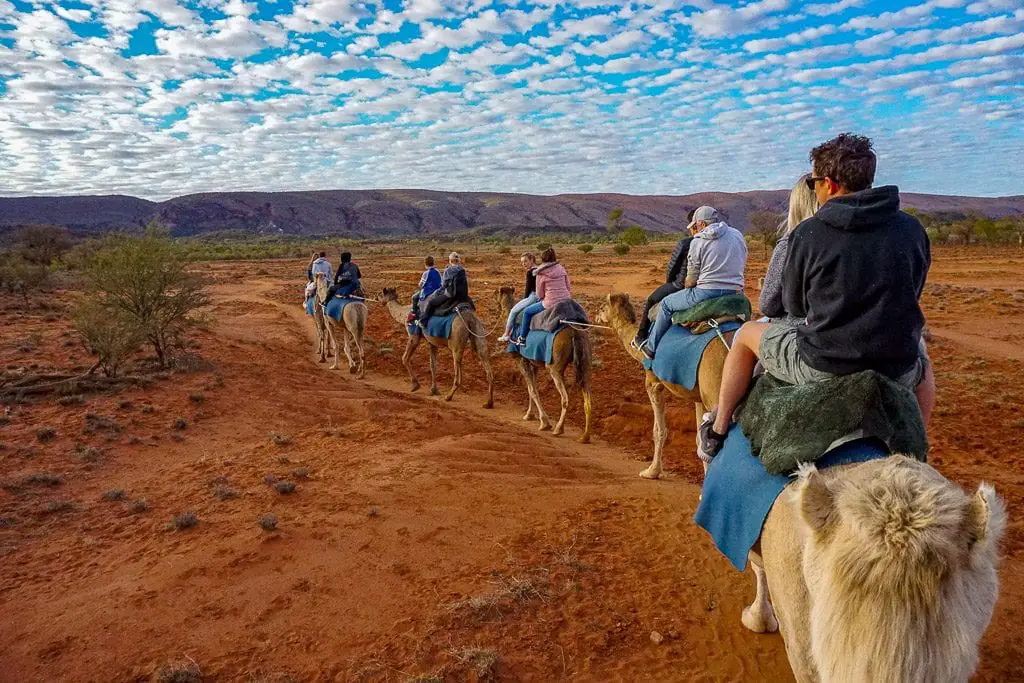 Australia has a variety of landscapes from tropical rainforests, snow covered mountain ranges and isolated desert regions in the beautiful Red Centre.
New South Wales is where you will find Sydney the home of the world-famous Opera House and the Sydney Harbour Bridge.  It's an amazing city to explore and close to the Blue Mountains if you want to explore the bush.
Australian Capital Territory is where you will find Canberra, the nations' capital.  Head here see the War Memorial, Parliament House or to go skiing at Mount Kosciusko.
Queensland is Australia's Sunshine State.  A great jump-off point for Brisbane, Gold Coast, Cairns, the Whitsunday Islands and the Great Barrier Reef.
Victoria is where the fun city of Melbourne is.  There's lots to see and do in Victoria, visit the Little Penguins or take one of Australia's most spectacular road trips – the Great Ocean Road.
South Australia is where you'll find Adelaide and world-famous wine country like the Barossa Valley and McLaren Vale.  Visit Kangaroo Island and cuddle the koalas.
Northern Territory is home to Darwin and close to beautiful Katherine Gorge and Kakadu National Park.  Visit Uluru and Alice Springs to learn about the Red Centre's Aboriginal culture.
Western Australia is where you will find Perth.  Take a camel ride on the beach in Broome, swim with the dolphins at Monkey Mia and head to Margaret River winery region.
Tasmania is the home to pristine wilderness regions.   Entrenched in convict history, Hobart was one of the first regions settled in Australia.
There are so many places, you shouldn't miss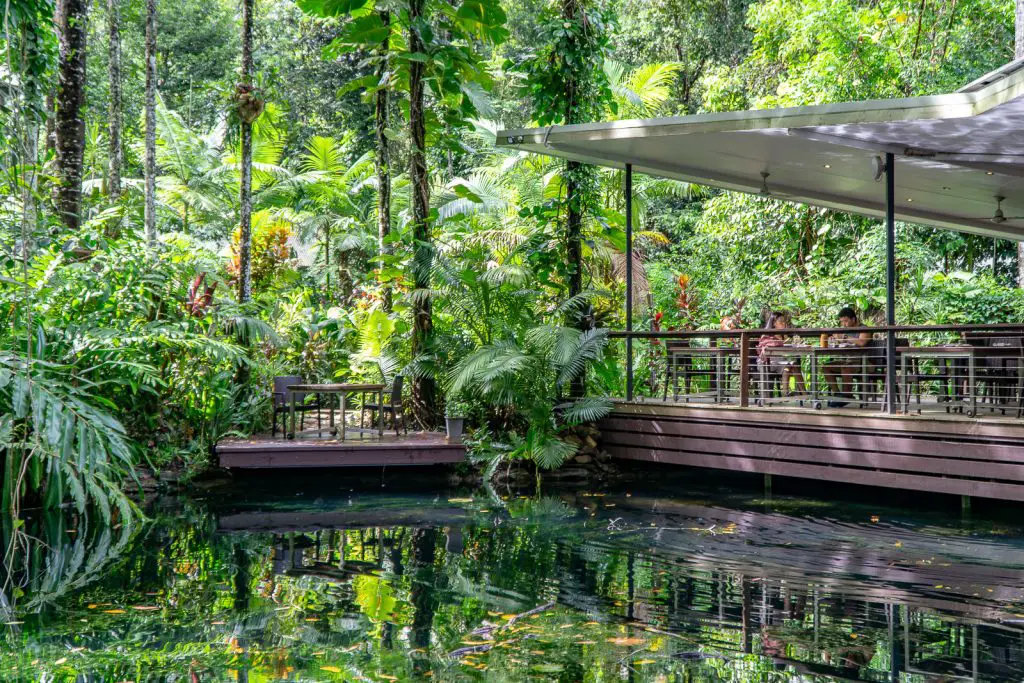 With stunning beaches, beautiful rainforests, remote places in the Outback, coral reefs, tropical islands, famous cities and fantastic wine regions, it's tough to decide where to go.
Here's a few travel tips for places to visit when in Australia.
Getting around Australia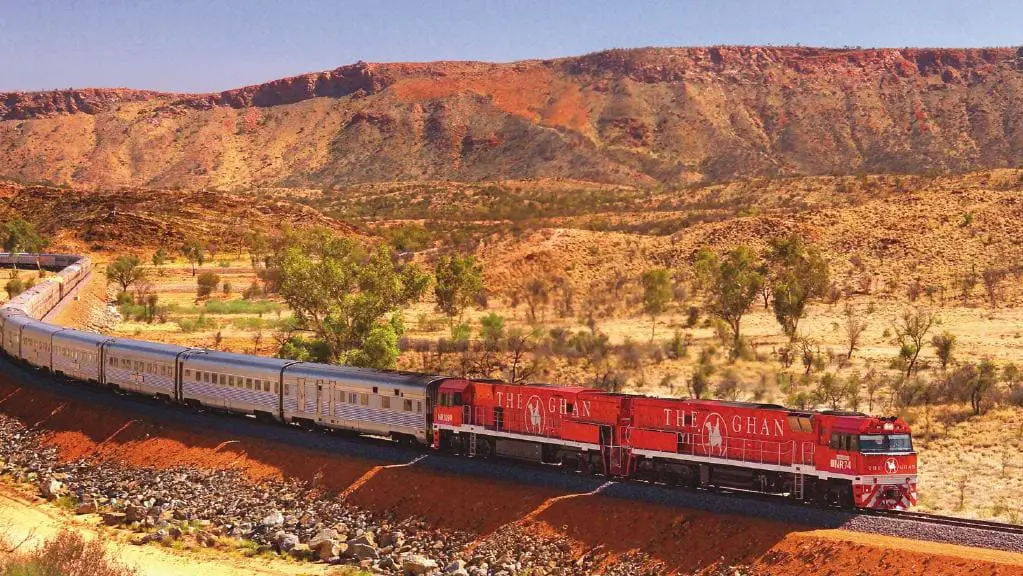 Travelling overland is a great way to see Australia in your own time and there are a number of ways to do this without breaking the bank.
Coach lines travel between cities. Check out the packages that are available for travel through the Greyhound hop on/hop off bus pass to travel between cities.
Take the train.  Australia's countryside is beautiful so taking the train is a great way to see the landscape along the way.  There are some fabulous rail trips such as 'the Ghan' to incorporate into your Australian itinerary.  Go exploring!
Consider hiring a car or a campervan for your travels.  It's a great way to road trip through the country and save money on accommodation at the same time.
Accommodation in Australia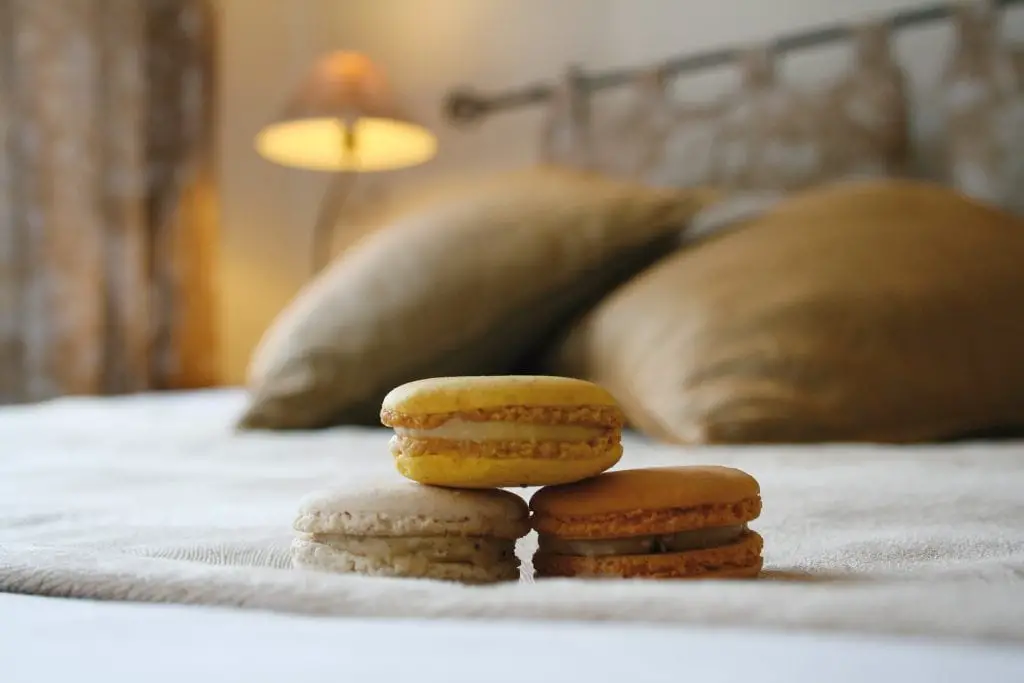 Throughout Australia you will find a range of accommodation styles to suit your preferences including luxury through to budget accommodation.
Consider varying your choices and including hostels such as the YHA, or AirBNB when you're in need of a little extra space.  Australia is a great place to go camping and caravan parks often have cabins available or camping sites at a cheaper rate.
If you enjoy camping, pack a tent and enjoy some nights sleeping under the stars.  Our National Parks provide great low-cost camping areas which include shower and toilet facilities for overnight visitors.
We tend to book most of our accommodation through Booking.com.   They have a great choice in accommodation styles and comparative pricing.  I prefer to book an apartment if I'm staying a few days in one town which provides me with a kitchen, living room and most importantly, laundry options.
Eating out
Restaurants are a great way of getting to know the local cuisine, but as you know, it comes at a cost. Dining out in Australia is often expensive so if you have the option choose to pack a picnic, enjoy fish and chips at the beach or eat at home some nights.  Prices can range from $20 – 30 for an average meal at a pub or club or up around $45 AUD at a nice restaurant.
There are public BBQ's available for free in most parks across Australia.  Stop into a deli to pick up a loaf of freshly baked bread, some ham and other tasty morsels and pack a picnic hamper to take with you.  You will see plenty of Aussies doing the same thing!
Drinking in bars in Australia is also expensive and will knock a big hole in your travel budget.  At all times, remember there are very strict regulations about drinking and driving.  Don't do it!
Drinking the Water
The water in Australia is clean and safe to drink.  In some remote towns you may find the water tastes a little mineralised as it may be drawn from artesian bores.
Bottled or filtered water is readily available in supermarkets, coffee shops, convenience stores and most fuel stops.  Cafes and restaurants will normally bring free tapwater in reusable bottles to tables, usually cooled. They will ask if you want bottled water, still or sparkling, at an additional cost as specified on their drinks menu.
Electricity
Voltage in Australia is 230v 50Hz.  You will need a Type 1 Plug adapter which you can purchase before arriving in Australia.  Pick one up at your connecting airport or any convenience store in the cities.
Don't forget to Phone Home
You may choose to unlock your mobile phone before you leave home and pick up a local pre-paid SIM Card on arrival. Telstra has the best coverage in the more remote parts of Australia.
If you are unable to unlock your phone consider upgrading your current plan before you leave home to provide data overseas.
WiFi services are widely available throughout Australia.  Almost all cafes and restaurants offer it for free as do hotels, airports and many popular attractions.
Another option is to get a Skyroam Global Hotspot. You can keep up to 5 WiFi-enabled gadgets online simultaneously and pay-as-you-go.
Everything you need to know about Australians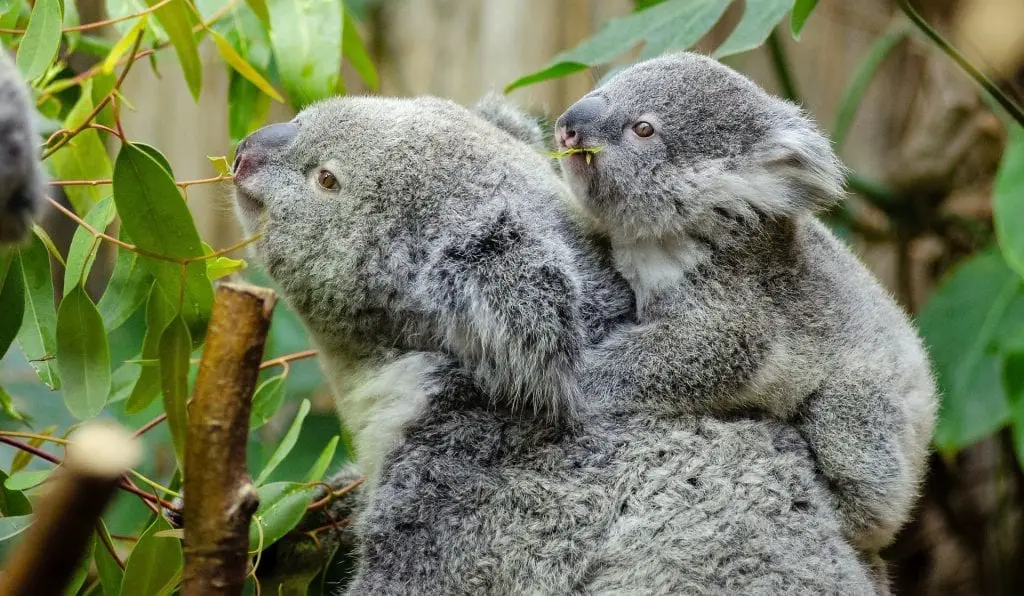 Aussies are known for their laid-back attitude and their cruisy lifestyle.
Being friendly is important to an Australian, and they expect the same from you.
Aussies have a quirky sense of humour which can take a little getting used to.
Australians are tough.  We live by the rule of "what doesn't kill you, will make you stronger"!
We love that Aussies have a huge multicultural footprint which plays an important role in modern Australian culture.
People in Australia speak English … sort of.  The Australian language is often tricky to understand and our use of slang can be a little confusing.
Familiarise yourself with our most unusual words and phrases.  Thongs = Flip flops, Togs = Bathing suit, Tomato sauce = Ketchup and Pot = Beer.  Read more about our supposedly strange Aussie ways – Australian Strine is alive and well.
Here's a few travel tips and things to know when you visit Australia.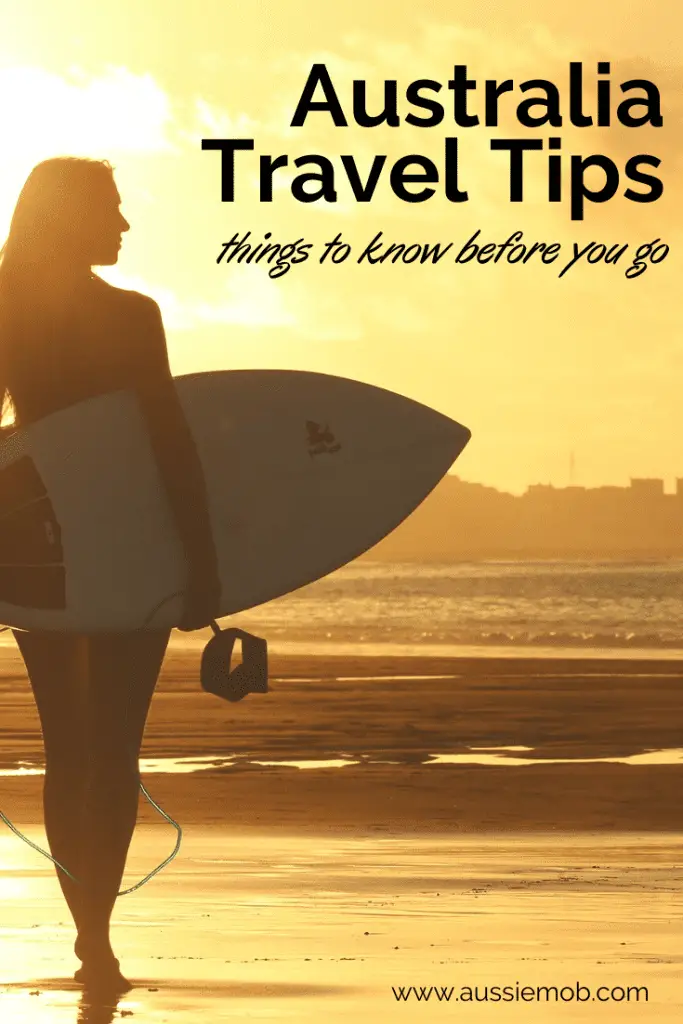 5 Essential Items to prepare for your trip to Australia
Read more:  Best Places to Visit in Australia
Download our 3 week itinerary See the Best of Australia e-Book to start planning your Aussie adventure.