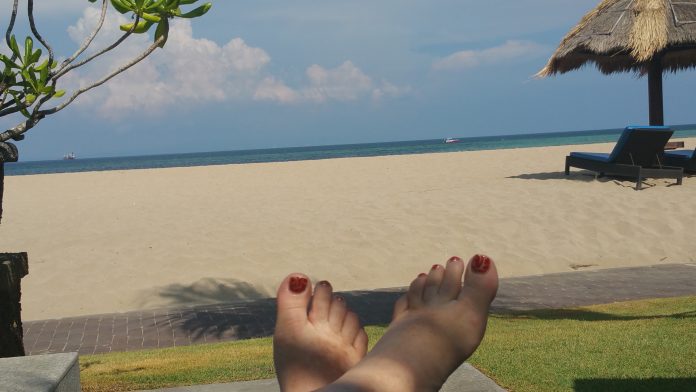 There's a lot of chatter about Baby Boomers at the moment.  Our kids have left home, our bags are packed and we're ready to roam.   We 'Baby Boomers' are all starting to think about retiring!
Boomers are widely described as an age range of people born between 1946 – 1964, with most of us feeling that we have the gift of eternal youth and still feel 25 years old!
Trevor and I are proud Baby Boomers, precious about our independence, lifestyle and our love of travelling.
Traditionally Boomers are hard working, positive, optimistic and focused on achieving our goals.
Now is our moment in time!  It's the time when our children have left home and we're ready to enjoy the things that we enjoy the most!
I never think of retirement as such, for me, it's more about doing more of what I love to do and less of things I don't like as much.
What we want
I love being able to mix adventure with a touch of luxury.  We're both foodies and love nothing more than a decadent degustation dinner complimented with fine wines, and if it's in an exotic location we are truly in heaven.
Cultural experiences are high on our travel bucket list.  We especially love the experiences that another culture offers, experiences are enriched purely by their differences.
We have a travel 'to do' list that includes a few unique experiences:
Experiencing a 'White Christmas'
A Caribbean cruise: the Jamaican music, the beautiful islands
Peru and the Incas
The Monarch Butterflies migrating to Mexico
Greece and the ancient cities
Italy including the ruins of the ancient cities and Pompeii
The UK, visiting Wales, Cornwall, Scotland and Ireland
Doing an Oktoberfest, in Germany
Galapagos Islands & Easter Island
A road trip down the West Australian coastline – will tick that off soon!
The oyster festival in Ceduna, South Australia has long been on my bucket list
We plan to spend a few months travelling through Spain, Portugal, France, Austria and all the other European countries steeped in history beyond 200 years. Old buildings, castles, the old vineyards in the Rhine river region, cheese making/tasting, and wandering around the villages 'like a local'.
For us, the ideal adventure is about experiencing somewhere new, enjoying nature, relaxing by the beach, listening to the local music and most especially, enjoying the local food – its an important part of the experience.
We love nothing more than settling into a sidewalk cafe for a coffee and people watching wherever we go.
Fresh pasta in Italy, hot pretzels on the streets of New York, sate's in Indonesia or perhaps pastries in Paris or Kim Chi in Korea – it's all part of what we're looking for in an experience!
Join us on our journey!  What's on your 'to do' list?