Make smart choices when selecting camera accessories.
It's easy it is to get caught up in the hype of 'must have' shiny new things when purchasing camera accessories.  Check out my short list of accessories I consider essential. 
With these camera accessories you will be ready for hassle-free photography on your next shoot.
I recently bought a Sony A6000 so my obsession has started!
Read next:  Let me show you how to use your Sony a6000
Check out these Camera Accessories
Camera Bag
Finding the right camera bag is a big decision, not just any camera bag will do!
There are many camera bags on the market to choose from.  For your first camera bag, my best advice is to purchase a bag that is larger than you think you'll need.  Once you start accumulating accessories for your camera, such as additional lenses and other photographic equipment your camera pack will expand.  There are always items you simply can't live without.
Tripod, MonoPod & Selfie Sticks
Investing in a Tripod can be very useful if you want to shoot a landscape with yourself in the foreground.  Its also useful to hold your camera steady for long exposures or low light photography.
Have you considered a Monopod?  Mobility is great especially for action shots, they're light weight and have a smaller ground footprint and simple to use.
Buy a good quality Tripod or Monopod that is lightweight (consider carbon fibre or aluminium) and ensure it fits easily into your backpack.
Purchasing a selfie-stick is great option for taking photos for social media.  Its also great  if you're a solo traveler or if you want to include a human element into your photos.
Tip:  Opt for a Bluetooth release to automate your smart phone.
The Great Selfie Stick Fail
Beware of taking shots like this one taken in Central Park, New York!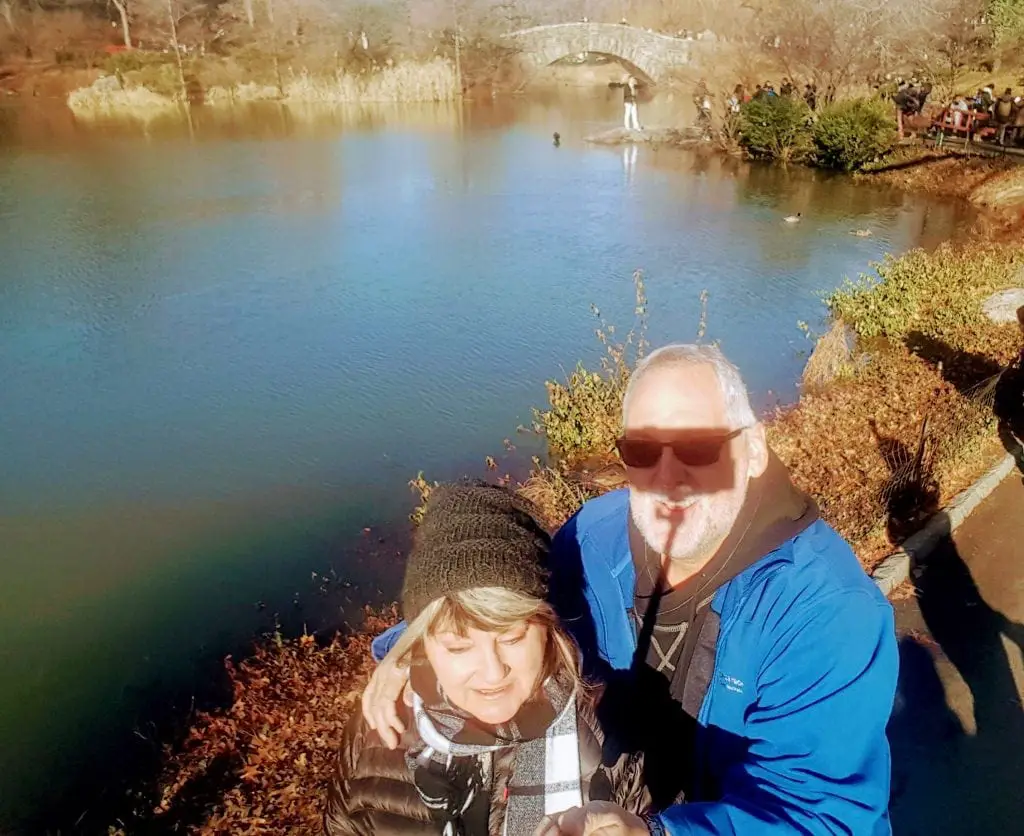 ---
Wrist Strap
Peak Design is a brand making a name for themselves right now.
I wasn't comfortable with the shoulder strap that came with my Sony A6000 so found an alternative in this Peak Design wrist strap.  It's comfortable and best of all, doesn't get in the way when shooting.
I can safely carry my camera safely in my hand, ever-ready for that unexpected shot that I might need to take, quickly.
---
Extra Memory Cards
Make sure you carry sufficient memory cards ensuring you have adequate disc space for your photography needs.  Cards either run out of space or fail.  Be prepared for either!
The cost of memory cards has dropped considerably over the last few years, so it's worth carrying a few extra cards in you camera bag for peace-of-mind.
My preference is to use 64 bit cards however there are options – 32, 64 or 128 bit memory cards are available at reasonable dollars.
---
Spare Batteries
Camera battery technology has grown so much over recent years.  I'm sure I'm not the only one who's been caught out with my battery running out of charge.  I recommend you keep 2 spare batteries on hand – charged of course!
A certain peace-of-mind factor comes by knowing you have a spare battery on hand to wrap up the shoot of the day if your battery dies.  Invariably if you don't carry an extra battery, you can bet your last dollar that you will miss the 'photo of the day'!  It happens every time!
---
Lens Cleaner
Clean lenses are essential to good photography.  There are plenty of cleaning options available for cameras and lenses, I have found it useful to keep a selection of lens cleaning cloths on hand at all times.  I ensure I buy high-quality lens cloths with non-chemical additives to keep my lenses clean.
Another option worth buying is a good quality Lens Pen which is especially useful for removing dust and loose debris from lenses.
Read next:  As a travel photographer – Don't be Average, be Awesome
---
Essential Camera Accessories
I hope these tips for camera accessories are useful.  Carrying these essentials accessories with your camera will help prepare you for the unexpected.
My advice is to take a lot of photos.  It's much simpler to examine your photos and delete ones that are blurry, off-angle or photo-bombed.  There is nothing worse than taking only one photo and the expression is all wrong.  It's often impossible to re-shoot.
Read next:  Creative Photography – Shoot the Golden Hour
Pin these 6 essential accessories for your new Camera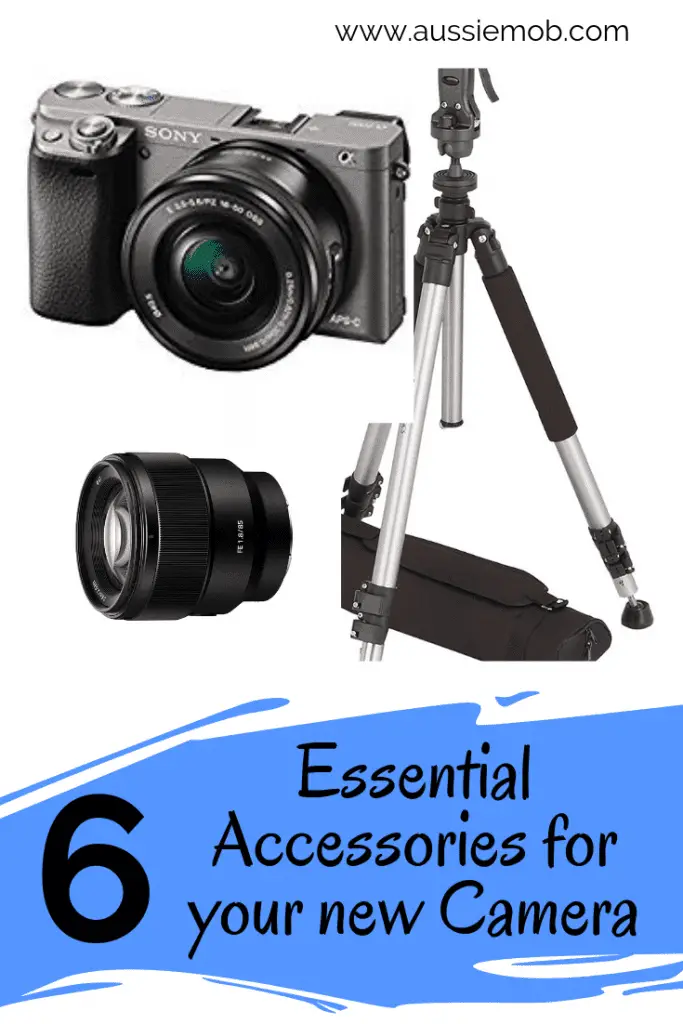 Do you have a essential accessories that you always carry with you when you're out on a photo shoot?  If so, I'd love to know more … share it in the comments below.