Melbourne is jam-packed with fun things to do
Multicultural Melbourne is a vibrant multicultural city with plenty of fun things to see and do.  Be sure live it up and get the most out of your next visit to this popular city.
An exciting mix of style, sport, culture and dining means you'll never want to leave this beautiful city.  Discover the secret laneways and rooftop bars, world-class dining, art galleries and museums to enjoy this multicultural city.
Melbourne has a multicultural buzz to it but there is something for everyone!
Melbourne was voted the world's most liveable city for 7 years running, so we set out to uncover what makes Melbourne city so great!
A fun and diverse city, Melbourne has the edge on city-culture and the buzz is one of the things I love most!  If you're looking to holiday somewhere different, consider a city escape to multicultural Melbourne.   Melbourne is one of my favourite places to visit and with so much to see and do make sure you take a week or two to see it all.
Follow this guide to Melbourne to discover its hidden charms.  There really is something for everyone!
My favourite things to do
Discover Melbourne's hidden laneways and rooftop bars
Go to show-stopping sporting events
Experience the food at Melbourne's multicultural restaurants
Top things to do in Melbourne
Explore Melbourne's Laneways and Arcades
Explore the laneways from Flinders Street station heading towards Collins Street for trendy cafés and unique boutique shopping.
Visit the Block Arcade, one of Melbourne's oldest shopping arcades.  Built in the late 1800's the Block Arcade links Collins and Elizabeth Streets. Its a stunning arcade with the architecture modeled on Milan's Galleria Vittorio Emanuele.  Take a tour of the Block Arcade to learn about it's history and discover treasures like Haigh's Chocolatiers and the famous Hopetown Tea Rooms.
Stop in for coffee at Gordons Cafe in Causeway Lane or choose an exquisite delicacy from Laurent Bakery.   It's the ultimate Melbourne city experience!
Street Artscapes
Melbourne's laneways have been transformed into a street galleries.  Colourful murals by well-known street-artists as well as contributions from visiting artists.  Be sure to visit Hosier Lane and follow the maze of painted laneways around the city.
My favourite part of wandering through these street scapes are watching people frame themselves into the photo.  Check out my photo essay below wandering through the Melbourne Laneways.
We struck gold to discover the Art on the corner of Amphlett Lane dedicated to Australian rock star Chrissy Amphlett of the Divinyls.  The street was renamed in her honour in 2015.  (See Sydney Morning Herald article.)
Read next: Melbourne's Street Art Exhibitions
St Kilda Beach
St Kilda is one of Melbourne's most popular beaches.  Run barefoot on the sand and if the day is sunny, take a swim in the ocean.
Walk down the pier to watch the local fishermen trying their luck or stroll along the foreshore at dusk to see the little penguins coming in for the night.
Visit Luna Park to enjoy the amusement rides of yesteryear – the carousel and the scenic roller-coaster or enjoy a leisurely lunch at one of the stunning beachside cafes.  St Kilda is a great place to hang out.
The Royal Botanic Gardens
Dating back to 1857.  The botanic gardens in Melbourne are the perfect place to enjoy a leisurely afternoon picnic and a lazy afternoon.
The beautiful selections of plants attract the local wildlife so be sure to check out the free guided tours and enjoy all the gardens has to offer.  Check the Royal Botanic Gardens website for more details.
Shop like a Local
The chic trendy boutiques and large department stores like Myers and David Jones are popular shopping haunts along the mall. If you're an out-of-towner, make sure you spend at least one day in the city to browse the shops and enjoy the bustle of city life!
Whenever we're visiting Melbourne we love to visit the Moet Chandon Oyster Bar in the basement food hall of David Jones for a luxurious lunch with a glass of bubbles and a selection of oysters.
Melbourne's Markets
The Markets in Melbourne are great to visit and who doesn't love a good market!
Handmade crafts, secondhand treasures, fresh local produce, exotic cheeses and other gourmet delicacies.  Queen Victoria Market in the city is one of the oldest markets in Melbourne and the largest open-air market in the Southern Hemisphere Melbourne!
For something different, Queen Victoria Markets run foodie tours through the market – make sure you book this tour for a fun morning of history and tastings.
On weekends, pick up some bargains.  Locally handmade items from emerging Australian designers can be found at the Rose St. Artists' Market in Fitzroy, just a quick tram ride from the city centre.
Coming Soon:  Our Tour with Queen Victoria Market Tours 
Sport
Sport is one of Melbourne's passions. Australian Football League (AFL), cricket, horse racing and Formula One car racing are key calendar events for Victorians.
The Melbourne Cup is known as the horse race that stops a nation … and it does!   The Spring Racing carnivals herald the iconic Melbourne Cup at Flemington Racecourse each year whilst cricket and tennis are popular events at the World Class Sporting Arenas.   If you love car racing, go to Albert Park for the Australian Grand Prix when city streets are transformed into a high-speed racetrack.
Sport is the one thing that draws locals together, in a competitive kinda way!  Find out more about Melbourne's sports events here.
Fabulous restaurants
Melbournians head to Victoria Street in Richmond for Vietnamese food, Lygon Street in Carlton for Italian specialties, Balaclava for Jewish bakeries, Brunswick for middle Eastern delicacies, Footscray for African and Chinatown for everything Asian.  How multicultural is that!
Restaurants such as Kri Kri in Little Bourke Street, 'Dish' on St Kilda Road and the Waterfront Cafe on Southbank are my current favourites.  All delicious examples of the benefits of Australia's multicultural mix of nationalities.
Melbourne's city laneways are home to a number of popular restaurants.  Dine at the elegant Flower Drum on Market Lane or TV chef George Colombaris' flagship restaurant The Press Club.  My all-time favourite wine and cheese bar is Punch Lane on Little Bourke Street.
Discover Funky Rooftop Bars
Rooftop Bars are the newest 'go to' venues offering spectacular views overlooking the water and city skyline.  Popping up across the city, often in unsuspecting doorways, these quaint little bars and restaurants have amazing atmosphere.
These high-altitude bars enable you to watch the sun set with a drink in hand and a great place to have pre-theatre drinks, enjoy tapas or taste their specialty menus.  Alternatively, get comfy and settle in for the night.
My current favourites include the spectacular rooftop terrace at Naked in the Sky in Fitzroy, the elegant Lui Bar, 55 floors up in Collins Street and the very unique Madame Brussels.
Explore Melbourne's Art and Theatre
Melbourne boasts some wonderful old theatres, rich in history, fame and infamy. There is always a show to go to!  In recent times an increasing number of productions are choosing Melbourne for their premiere launch.
The National Gallery of Victoria is Australia's oldest gallery founded in 1861, hosting a range of international and local events.
Visit the Australian Centre for the Moving Image to immerse yourself in the world of film, television and digital culture.  Visit the Heide Museum of Modern Art at Bulleen for an insight into Australian artists.
Live Music
Melbournians love their live music.  There are a host of live music gigs all over the city most days of the week.
If you're in the mood for jazz, swing past Bird's Basement jazz club for gigs from local and international musicians.  In the city Cherry Bar is infamous as a rock venue.
Folk, blues, jazz, pop or even Australian hip-hop events are listed in 'Beat' which you can pick up at most bars, pubs and cafes.
Shrine of Remembrance
Off St Kilda Road, the Shrine of Remembrance was built in 1934 as a dedication to the men and women who lost their lives in World War I.
The Shrine of Remembrance is one of Melbourne's most important military and remembrance monuments.  Remembrance ceremonies are held throughout the year.  Well worth the visit.
The Wheeler Centre
The Lonely Planet founders funded the Wheeler Centre in 2010, the same year Melbourne was listed as a UNESCO City of Literature.  Regular events, workshops and talks from artists, writers, architects and publishers are usually free to attend.
How to get around Melbourne city
Most visitors base themselves in the city centre, the home to museums, theatres, restaurants, bars and shops.
Melbourne's grid layout makes it an easy city to navigate, with most attractions within walking distance. Transport options include train, tram, bus or bike.
Myki is Melbourne's ticket to travel on the city's trains, trams and buses. You can buy a plastic myki card.  Alternatively if you have an Android phone, a digital myki called Mobile myki can be used to access tickets digitally.
Where to stay in Melbourne city
Are you heading to Melbourne soon?  Why not pin this post for later.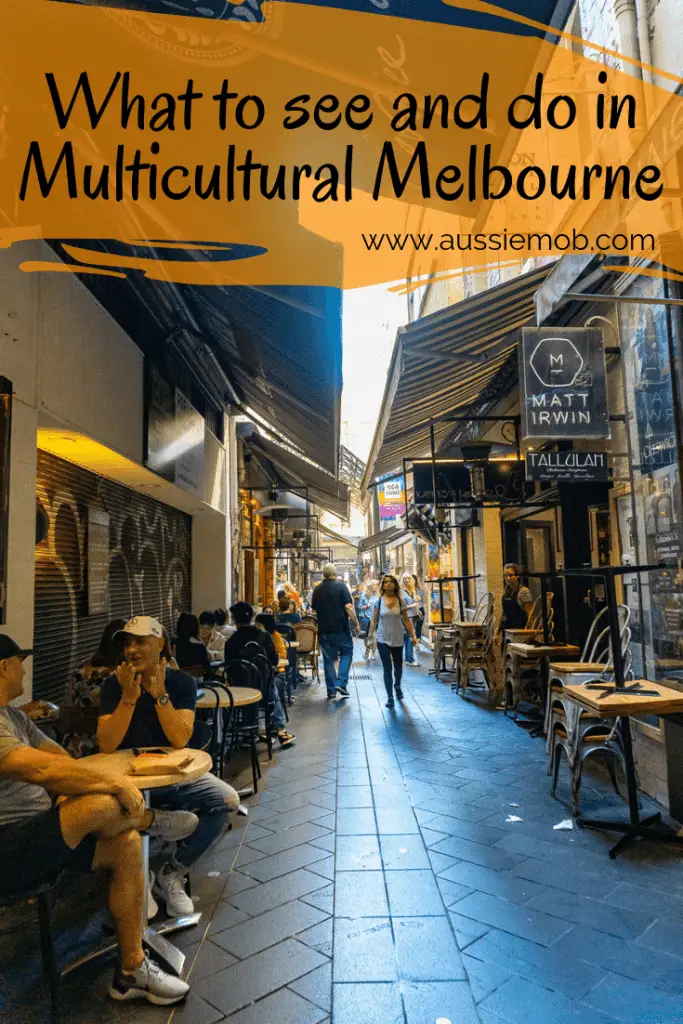 What do you love most about visiting Melbourne city?  Have you got a few 'go-to' favourites to share with us?