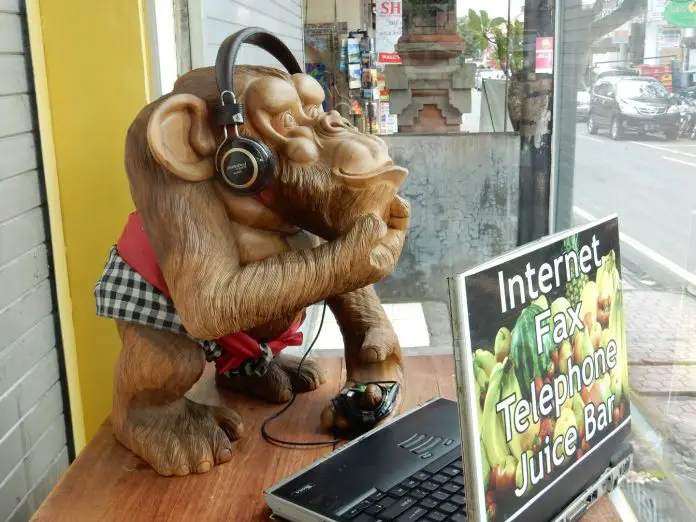 What Tech tools do you use when travelling?
A geek of sorts, I have this 'need' to access technology when I travel.  I am constantly on the hunt for new apps and new technology to make life much easier when travelling!  Are there any 'must-have' tech tools or technology you never travel without?
Gone are the days when I simply stuffed things into a bag and ran for the airport and disappeared for weeks on end.  Today I'm well connected and carry a range of 'essential' tech tools with me wherever I go!
Today you can keep in touch with family and friends while you're off seeing the world – your mother will love you!
Communicate, navigate, connect and relax when you're on the road with these tech tools.
My favourite tech tools
I must admit I do love technology, and whilst I confess that I don't always use all that I travel with, I know that should I want to, I can!
My pre-travel preparation is about making sure I have the right travel apps on hand all the time.  These apps are my go-to travel tools to book flights & hotels, save money while travelling, find places and help with languages and currency exchanges during your trip.
When I travel I like to have everything I need right at my finger-tips to make my travel life so much easier.
Mobile Phone
There are several options to keep connected whilst overseas.
Sign up for an local global plan that suits your needs once you arrive at your destination.   Swap out your sim card and use the new card to link straight into the networks once you arrive.  It's usually a much cheaper option than accessing global roaming from your carrier in Australia.
Whilst I rarely use my phone for calls when I'm overseas, it's where I store names, addresses and other contact information.  If I want to send a post card to Aunt Millie … I have her details.  If my luggage goes astray, I have my insurance details.
When combined with a simple data pack or hotel or coffee shop WiFi access, I can send a quick email to get what I need resolved.
Headphones
I love my Sennheiser noise cancelling earphones.  Uninterrupted quality sound for focused listening and privacy for travelling.  High quality sound and no external noise .. they really are my favourite travel accessory!
Tablet or Laptop
I love to take my laptop along on my trips.  It's lightweight and tablet sized and easy to slide into my carry-on. Taking my computer means I have a place to store and sort photos and upload my favourite pics to cloud storage when I get an opportunity.
Battery powerpack
One just never knows when you will need a re-charge for your phone, your camera, tablet or laptop!   We use a Cygnett Digital Charger which has been brilliant and allows us to charge all of our devices in no time at all.  Easy to find one of these at the airport digital accessories shops or purchase through Amazon before you leave.
International charger
Make sure you travel with an international charger.  Power outlets vary from country to country so this is a 'must' to travel everywhere.  Don't risk frying your devices with the wrong voltage!  Easy to find one of these at the airport digital accessories shops or purchase through Amazon before you leave.
Old fashioned tech tool
A notebook and pen!  Don't forget to take one with you.  I often find myself scribbling  notes for my next blog post.  A notebook is great for capturing information or making quick notes in a crowded cafe and listing to-dos and travel ideas.  I've often leave a long flight with a plan to action!
Travel apps
I use quite a few different apps when I travel and wanted to share my favourites.  What are yours?
Download these travel apps before your next trip.  They're guaranteed to make your time away as easy as possible from easy-to-use travel booking apps to simple tools that can help you find the nearest Wi-Fi network.
TripIt
My first and favourite 'go-to' travel app is 'Trip It'.   TripIt stores all my travel reservations in one place so that I can clearly (and easily) see if I've missed a booking for accommodation, flights or car hire.  I love that I can build a 'master' itinerary and collate all my travel details by emailing the travel documents straight into TripIt.
Download the app and be set up in minutes.  There's a free version but I love TripIt Pro as it has additional features to ensure travelling is a smooth process.  The great thing about this app is that it has capacity to share information with co-travelers and non-travelers so that everyone who needs to know, is kept informed about your whereabouts.
Wi-Fi Finder
It's no secret that Wi-Fi is one of the most sought-after requirements for travellers. Wi-Fi Finder is an app that suggests close and reliable Wi-Fi connections, conveniently displaying them on a map of the city you're visiting. You can search by your current location or pre-empt a journey by flagging where you'll stop along the way.
Free WiFi is available in most cities and towns and you will find it's usually available for guests at hotels and cafes all over the world.
WhatsApp
Download WhatsApp to text and talk while you are in a foreign country.  WhatsApp works on peer-to-peer technology through Wifi and is secure.  With WhatsApp you can keep in touch with your family and friends without incurring long distance or roaming charges from your phone company.  WhatsApp is available on Android, iOS and Windows phone.
Google Maps
Google Maps is a great app to access on your phone especially if you get lost as often as I do.   It's visual and simple to use and will provide an estimate of walking times.  The only issue is that you must be connected, to navigate.  A simple way around this is to plot your directions before you leave your hotel WiFi, take a screen shot and you should have no problems.
Trip Advisor
A great app to check out restaurants and cafes in and around your location, hotel recommendations and tours or things to see and do whilst you're visiting.  When in Melbourne last, Trip Advisor had some references to a great little wine bar tucked away from the main restaurant area that I'm sure we'd have never found without it.
The app also gives an opportunity to provide feedback on your experience which I've found a great help when choosing the places we go.  Follow me on Trip Advisor for my latest reviews.
Social Media
Twitter, FaceBook, LinkedIn, Google+, SnapChat and Pinterest come to mind!  We're such social butterflies today but selfies are a great way to keep in touch with family & friends quickly and easily.  Use your phone camera for instant snapshots, post selfies (I need to work on taking better selfies) and upload photos onto your FaceBook or Instagram and other social media platforms.
Evernote
A great electronic notebook app for your phone, tablet or computer to ensure your thoughts and ideas, passwords, account information and notes are able to be accessed quickly.  A web based program, Evernote is easy to use and can be password protected, for privacy.
Bookings.com
Bookings.com is my favourite online app for booking accommodation.  An easy to use booking tool with online access to update and review booking arrangements complete with maps and useful travel guides.
Airline Booking Apps
Make sure you download the apps for the airlines you're traveling with or likely to travel with.  I keep these apps up to date – Qantas, Virgin, Singapore Air, Delta and Jetstar.
They're easy to use and provide up-to-date information on your travel as you need it.  It offers easy check in and important information about your ticketing requirements.
Skyscanner
Skyscanner is a very useful travel app for finding a flight.  It scans all available flights and displays the cheapest options. It also provides you with a chart view, which shows you on which day of the month or week prices are the cheapest.  Skyscanner is available on Google Play, Apple app and Windows stores.
Google Trips
Google Trips is like a personal assistant for travellers. Organise your day from start to finish with things to do, places to eat and drink and find popular activities.
Not happy with the itinerary provided by the app? Simply refresh and you will receive entirely new plan for the day. The app is also conveniently available to use while offline. This Free app can be downloaded from Google Play, Apple app store and Windows store.
Citymapper
Navigating the transport system of a city you know can be overwhelming at the best of times but when you add a completely foreign landscape, your chances of getting around easily are so much harder.  Citymapper, a navigation app originating in London works by linking all public transport systems to find the best route for you. Download Citymapper here.
Uber
Uber is available in over 300 cities worldwide and will automatically convert currencies upon payment. You don't have to worry about having the right change or currency and it's nice to have all the stress removed out of a dodgy cab ride or currency confusion!
The benefit of using Uber is that the app works by pre-setting your destination, so once you are picked up by your driver the stress of travelling around an unknown city is put in the hands of a local.  Be sure you have the Uber App downloaded and ready to go!
Entertainment Apps
Before you fly be sure to download movies or television episodes to ensure you have something to watch on the plane.  Many airlines have their own entertainment apps, so make sure you've pre-downloaded their app before you fly or alternatively go to Netflix for downloadable movies and TV shows to store on your device.
Check out YouTube and your favourite Podcast application for downloadable your favourite content so you have options while you're offline.
Ebooks
E-readers are way to travel with a variety of reading material without the adding to your luggage weight limits.  If you don't have one yet, C-net have a great review for you to get more information.  Access books and magazines through your e-reader by downloading books and magazines from Amazon or other online retailers.
Spotify
Must have music!  I love the flexibility of selecting my favourite tracks to download so I have music choices when I travel.  I have been using Spotify for about 10 years now and love that I can share my favs with others and link into others playlists.  Sign up today and download one of my playlists!
Get Connected .. Pin this list for the next time you travel
Travelling is fun, but preparing for a trip can be quite exhausting.
I'm sure there's plenty of other tech tools I haven't included.  Are there any 'must-have' tech tools or technology you never travel without?  We'd love you to share them in the comments below.