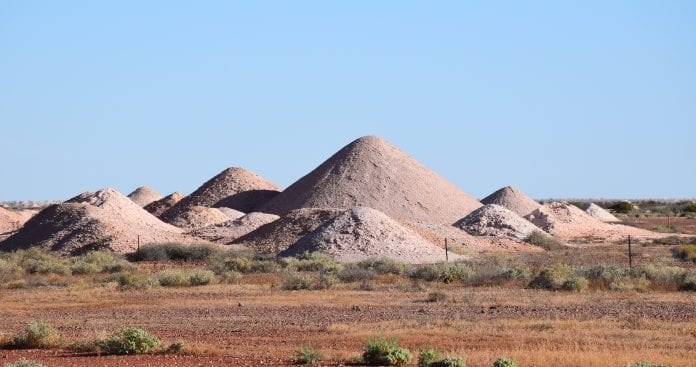 Step off the beaten track and put some 'unique' into your life!
Australia is full of unique and unusual places to visit.  They will transform a 'nice' holiday into an amazing holiday!  You must experience them all.
Fun Fact:
The UK fits into Australia 31.5 times!  How amazing is that!
If you think the Sydney Harbour Bridge and the Sydney Opera House are the best things to see in Australia .. you absolutely need this list!  
Australia is one huge island and many of our best features are around our beautiful beaches but there is so much to see 'off the beaten track'.
Here's a quick travel guide to some of my favourite and most unique and unusual places to visit in Australia.
Unique and unusual places to visit in Australia
The Twelve Apostles
Once twelve but now eight Apostles!  Unusual in that they are appear to rise out of the ocean right off the southern edge of Australia.
These 12 Apostles are natural limestone pillars once connected to the mainland. Over millions of years, waves and wind have eroded them away into caves, then arches, and eventually carved them into the 45 metre tall stacks you see today.
Tips from a Local:
Best viewing is at sunset to see the penguins coming up the beach to their burrows!
A 3 hour drive from Melbourne city will take to the Great Ocean Road where you will enjoy some of the most spectacular coastline in Australia.
Nearby is the Otway treetops walk which is a 'must do' and another unique experience to include on your 'great southern land' Aussie adventure.
Blue Lake
The Blue Lake is a large volcanic crater near Mt Gambier in South Australia.
The 'unusual' part is that the Blue Lake changes colour.  It's is a vibrant cobalt blue during December to March and from April to November, the lake turns a darker steel grey colour.
There are a number of theories behind the mysterious colour changes of the water, but it generally accepted that it has something to do with the water temperature of the Lake.
Tip from the Locals:
Bring your walking shoes!
Blue Lake is a great place to visit and has some exceptionally beautiful walking trails around the lake. The volcano discovery trail is one of the most popular trails in the Blue Lake area.
One of South Australia's most interestingly 'unusual' places to visit in South Australia.
The Nullarbor Plain
The Eyre Highway is famous as the longest stretch of straight road in the world and travels across the Nullarbor Plain.
Approximately 1,675 kilometres long, it takes approximately two days to drive from one side to the other.
Tip from the Locals:
Take the 3 day Indian Pacific Train across the Nullabor.
The name Nullarbor originated from the Latin terminology nullus arbor meaning 'no trees'.
Now, that's unusual!
The Nullarbor experiences very harsh weather conditions but despite this it's home to kangaroos, emu's, wombats and camels and other unique Australian wildlife.
If you're travelling around August to September you may see Southern Right Whales from the Head of the Bight.  Visitors have reported seeing up to sixty mothers and their calves surfacing as close as 20 metres from the shore.
Crossing the Nullarbor is a once in a lifetime experience recommended to roadtrip enthusiasts worldwide.  Be sure to drive the most 'unusual' road in Australia.
Coober Pedy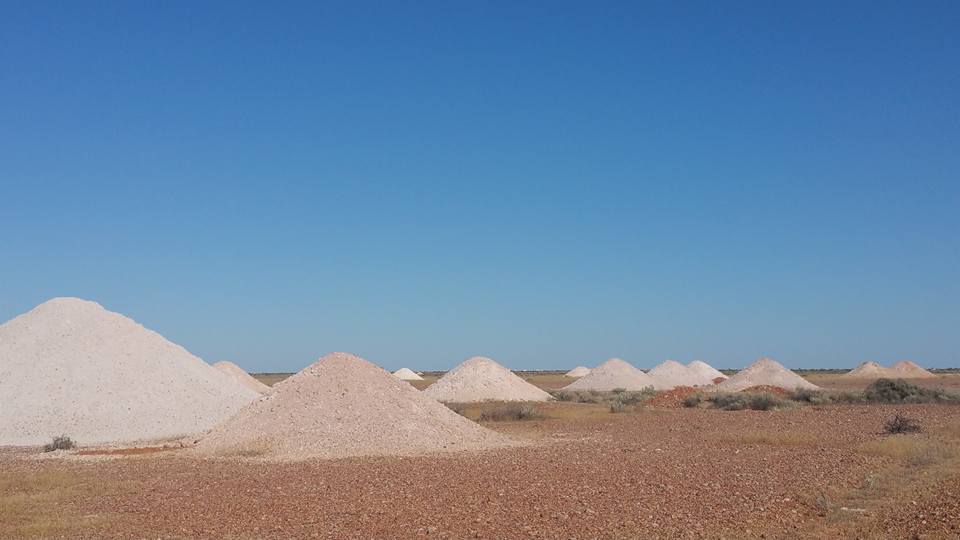 Coober Pedy is one of the most 'unusual' places you will ever visit.
Approximately 7 hours drive north of Port Augusta along the Stuart Highway.  Expect a great expanse of nothingness dotted with a couple of roadhouses along the way.
Driving into Coober Pedy you will see a unique moonscape.  Thousands of white pyramid shaped cones glimmer in the fading sun.
Literally in the middle of the Australian outback, Coober Pedy is one of the world's biggest opal mines in the world.   Blisteringly hot summers and winters often below freezing point – the hallmarks of true desert country.
Most people in Coober Pedy live underground where houses are dug into the hills so that the natural rock acts as an insulator making it easier regulate the temperatures.
Unusual things to do in Coober Pedy:
Play golf.  This unusual golf course has NO grass and can only be played at night.
Go 'noodling' (fossicking for opals) – you may just get lucky!
Stay at one of the underground motels to experience the full 'unusual'.  I guarantee you will sleep like a baby!
Monkey Mia
Famous for it's wild dolphins, Monkey Mia is about 900 kilometers north of Perth and one of Australia's most unique and unusual places to visit.
Surrounded by rusty red sand dunes, white sandy beaches and an abundance of wildlife, Indo-Pacific bottlenose dolphins have visited the shallows at Monkey Mia for over 50 years.
Park rangers closely monitor the interaction and provide fish for visitors to hand-feed to the dolphins.  You may also see dugongs, sharks, stingrays, turtles and a variety of fish.
Tip from the Locals:
The birds are most active just after sunrise or late in the afternoon.
While at Monkey Mia, be sure to enjoy the natural and cultural history along the Wulyibidi Yaninyina trail, a 1.5 km loop walk over dunes and along the beach.
Monkey Mia is truly one of the world's unique wildlife experiences.  One of those nice warm fuzzy moments in life.
Daly Waters
Daly Waters claims to
be 'in the middle of whoop-whoop'.  Translated that means approximately 600 kms south of Darwin or approximately 900 kms north of Alice Springs.
Built in the 1930's, Daly Waters has a colourful history of murders, shoot outs in the main street, cattle stampeding through town and the odd drunken brawls.  Those days are long gone, and nowadays you will enjoy a warm and friendly stay, albeit a little 'unusual'.
The pub is the centre of all the town's activity.  To book a (clean but not posh) motel room, fuel up your car, visit the museum or arrange to stay at the caravan park – see the bloke at the pub!
Tip from the Locals:
Daly Waters Pub has the best steaks ever!
People seem to come out of the woodwork at dinner time and it's usually wise to make a reservation.  Who would have thought, in such a remote location!
Daly Waters is an unusually interesting little town.
There's a little 'unusual' everywhere in Daly Waters.  
Across the road there is a helicopter perched on top of the museum across from the pub.
The bar is decorated with shirts, underwear and international currency and other paraphernalia that visitors have left behind.
Kangaroos & wallabies really DO hop down the main street.
Daly Waters is certainly one of the more interesting towns to visit in Australia.
Uluru & Kata Tjuta
Once you visit Uluru and Kata Tjuta, you will see why these amazing Australian icons have been included in our 'unusual' places list.
Rising out of the surrounding Central Australian desert, Uluru and Kata Tjuta dominate the stark landscape. The spectacular red rocks and domes are millions of years old.
The 'Anangu' people have lived and managed this country for thousands of years and are deeply connected to the land. Be sure to take one of the aboriginal cultural tours to get a greater understanding of the country, the wildlife and the plants to understand the importance they play in aboriginal culture.  It's inspirational.
Tip from the Locals:
It's particularly beautiful at sunset and sunrise.
If you are lucky enough to be there when it rains you will see the usually rich red colour of Uluru change to a striking purple and waterfalls will appear from nowhere.  It is simply spectacular.
Once known as Ayers Rock, Uluru and Kata Tjuta are about 450 kilometres, or a four and a half hour drive from Alice Springs, the nearest major town and will not disappoint.
Wave Rock
Wave Rock is one of the most unusual rock formations you will ever see.  Shaped as a breaking wave, this magnificent prehistoric rock formation has been eroded by the weather over millions and millions of years.
Tip from a Local:
Spectacular views of the orchids and wildflowers in spring.
This is the oldest plateau on earth and once a part of ancient Gondwana.
Sun, wind and rain for more than a thousand million years has eroded down into the soils of the valleys, the chains of lakes and to form the granite outcrops like Wave Rock.
A short 4 hour road-trip from Perth, this is Australia at its finest.
Whitehaven Beach on Hamilton Island
Whitehaven Beach in the Whitsunday Islands is one of the world's most unspoiled and beautiful beaches.
Tip from a Local:
Voted the world's top eco-friendly beach – this beach is a 'must see'.
Located in the heart of the Great Barrier Reef, this famous beach stretches for seven kilometres and displays swirls of turquoise, blue and green water as a stark contrast to the striking white sands.
The sand is 98 per cent pure white silica which gives it a brilliant luminescent whiteness.
Pristine!
Whitehaven Beach is truly is one of the most 'unique' beach experiences in the world.
Daintree Rainforest
A most exquisite place to visit and certainly one of the most rare and unusual parts of Australia.  It's where the rainforest meets the sea.
The Daintree Rainforest is a tropical rainforest located on the north eastern coastline of Queensland Australia.    The Daintree is the largest continuous area of tropical rainforest in Australia.
Coastal scenery that combines tropical rainforest, white sandy beaches and the coral reefs of the Great Barrier Reef so close to the shore is very unusual.
The Daintree Rainforest contains many rare species of frogs, reptiles and marsupials as well as a wide range of tropical birds and butterflies.
This unique place is a once in a lifetime experience.  You must go!
Devil's Marbles
One of the most unusual landscapes across Australia.
The Devils Marbles are huge granite boulders scattered across a valley, just 100 kilometres south of Tennant Creek in the Northern Territory.
Tips from a Local:
Best photo moment is at sunrise and sunset as the boulders glow and change colour.
Formed by erosion over millions of years, the Devils Marbles vary in size from 50 centimetres up to six metres across.
Many of the giant stones seem to be precariously balanced on top of one another often appearing to defy gravity. They continue to crack and erode today, creating an ever-changing landscape.
When traveling between Darwin and Alice Springs you can see them from the road – Be sure to stop!  It's a fascinating place and one of the most unusual places to visit in Australia.
The Great Barrier Reef
The Great Barrier Reef is the largest area of coral reef in the world. Stretching along the Queensland coastline the Great Barrier Reef is over 2,600 kilometres long and one of the most remarkable natural wonders of the world.
The Great Barrier Reef is made up of over 3,000 individual reef systems, gorgeous tropical islands, coral cays and picturesque golden beaches.
Did you know:
The Great Barrier Reef is the largest living thing on Earth and is visible from outer space.
The corals are tiny animals called polyps that connect to each other and live together providing a habitat for smaller fish, sponges and molluscs to feed and shelter.
If you do nothing else in Australia – visit the Great Barrier Reef and swim amongst the beautiful corals for a surreal and truly unique experience!
Pink Lakes
How is this for 'unusual'?  A few hours south of Perth near the town of Esperance in Western Australia you will see the stunning Pink Lake.
Pink Lake displays an unusual pink hue created by presence of algae which is a source of a food-colouring agent and vitamin A.
Tip from a Local:
Mid-morning or sundown is the best time for photographs.
Depending on the time of day, the season and the amount of cloud cover, the lakes change through the spectrum of red to bubble-gum pink to a lilac purple colours.
Esperance is also a gateway to Cape Le Grand National Park, Stokes National Park and Cape Arid National Park.  It's worth noting that traveling between June and September will provide spectacular displays of native orchids and banksias.
This part of the world is 'unusually' beautiful.  Be sure to add it to your list.
The Pinnacles
The eerie lunar-like Pinnacles are without a doubt one of Australia's most unique natural landscapes.
Just a few hours north of Perth in Western Australia, thousands of weathered limestone spires rise out of the yellow desert sand dunes of Nambung National Park.
Tips from a Local:
An unusual and eerie experience best seen at sunset.
The natural forces of water and wind have eroded and shaped The Pinnacles from seashells over millions of years.
Aboriginal owners of the land claim that the spires represent the vast number of locals that historically died in the desert's quick-sand.
The shadows cast by these rocks at sunset provide some spectacular photo opportunities that will undoubtedly become unique memories!
Mona – Museum of Old and New Art
Tasmania's MONA is an eclectic collection of unusual and strange art that may, or may not appeal.  The largest privately owned gallery in Australia it's worth doing a tour to see what all the hype and excitement is about.
The Museum of Old and New Art is a funky architecturally designed museum just a short catamaran ride from Hobart which is full of dark rooms and strange objects and unusual twists and turns.
Mona contains an assortment of art – some you will 'get' immediately, some will have you turning your head on it's side and some pieces will simply freak you out, but most will make you think!  Isn't that what art is all about?
Do yourself a favour – go visit MONA.  It's a very 'unusual' and unique art space so be sure to go with an open mind.