This article may contain affiliate links for which we may receive a small commission if purchases are made through these links. We thank you for your support.
Best Things to do in Kakadu – Photo Essay
Kakadu National Park is one of the few places listed with the UNESCO World Heritage for both its cultural and natural values.  Enjoy our photo essay of the best things to do in Kakadu.
Kakadu is often referred to as a living cultural landscape.   With access to wetlands, sandstone escarpments, waterfalls, swimming holes, rivers, and wildlife, it's no wonder why.
It's a big place!  Over 20,000 square kilometres and nearly half the size of Switzerland.  Kakadu National Park is home to more than 10,000 crocodiles, 280 different types of birds and around 2,000 different types of plants.
Things to see and do in Kakadu National Park
Be sure to see as much as you can when you visit this amazing National Park.  It really is an experience of a lifetime.
Aboriginal people have occupied the Top End continuously for at least 65,000 years making them the oldest living culture on earth.
Warradjan Cultural Centre
Time your visit perfectly with the 6 seasons of Kakadu.  Every season brings you a different experience!
Cahills' Crossing
Sunset at Ubirr Rock
Take a Sunrise Cruise on Yellow Waters
Sunset on Yellow Waters
Saltwater Crocodiles at Yellow Waters
Rufous Night Heron
Black Necked Stork (Jabiru) building his Nest
Azure Kingfisher
Nourlangie Rock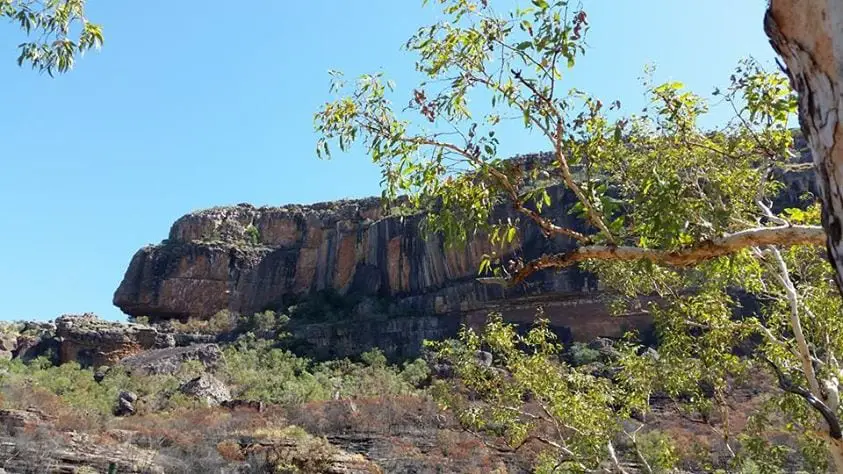 Aboriginal Rock Paintings
[bctt tweet="Kakadu's oldest paintings are over 20,000 years old – come and see for yourself!" username="Aussie_Mob"]
Anabangbang Billabong
Download these apps before you go
For those times when you find yourself on a remote adventure with limited phone reception and no WiFI you'll be grateful you downloaded our visitor guide app and our bird app.  Both will will work while you're offline.
Kakadu Visitors Guide:  The app is a visitor guide in your pocket, complete with maps, contact numbers, things to do, where to stay and all the other information you'll need.
Kakadu Birds App:  Discover the many bird species throughout the park.  Meet around 50 of our favourite birds with pictures, bird calls and notes on where to see them.
[bctt tweet="Did you know about the 6 seasons of Kakadu? Book your trip to this amazing National Park now!" username="Aussie_mob"]
Pin this if you like it …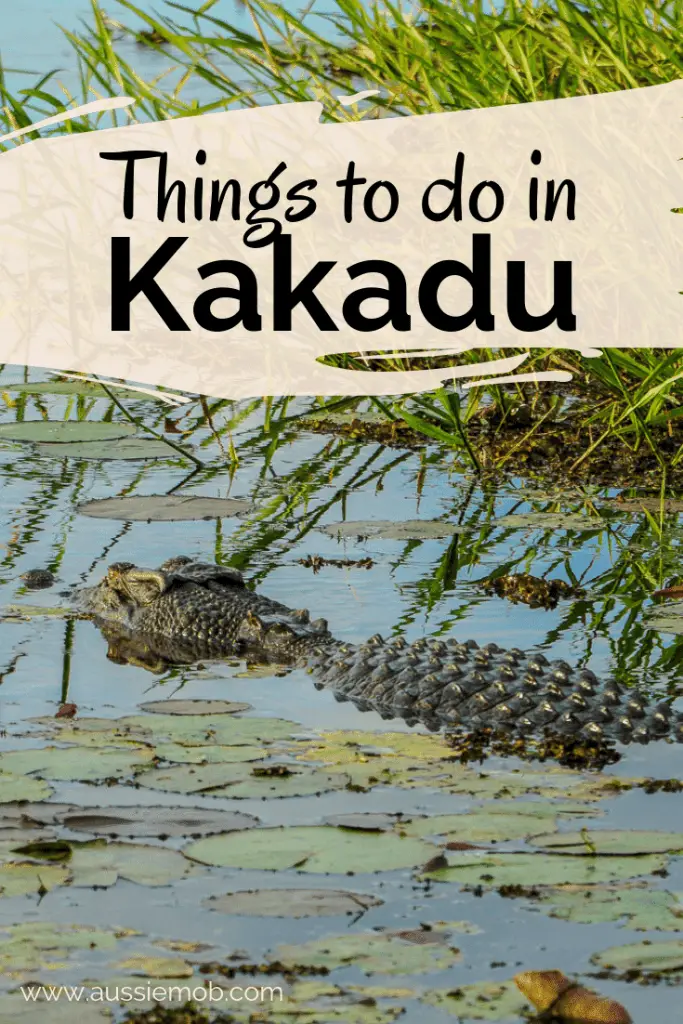 Have you been to Kakadu National Park yet?   What was your experience like?  Perhaps you have come away with a photo essay like this one?  Care to share below in our comments?
Reference: Kakadu National Park