This article may contain affiliate links for which we may receive a small commission if purchases are made. Thank you for your support.
Become a Staycation Expert in your own town
Are you already a Staycation expert?   The stay-at-home vacation has become more popular over recent months and with rising costs of airfares and accommodation, its the perfect solution for fun loving travellers.   Here's my favourite tips for the best holiday ever!
There are no expensive airfares or accommodation costs, and you know in advance what your room and facilities will be like.  There's no need to complain to management about the lumpy bed!
Suddenly you have wardrobe options and, guess what?  You can take as many shoes as you want!  No packing required!  And, if the weather changes, you have choices and can pick up a hat or a brolly as you walk out the door!
Become a Staycation expert and check out our favourite tips!
Personalise your Staycation Itinerary
Take a trip to your local information centre.  Pickup the latest brochures highlighting popular places to visit, free activities and upcoming activities in your town.
Head to your favourite cafe and order a cup of good coffee.   Grab your notepad and kick-start your itinerary by listing things that you most enjoy doing.
Start with an open mind.
Set aside some time for your staycation.  2 – 4 weeks is ideal but of course this can be flexible.  Be sure to plan something for every single day … even if it's just to chill out with a book at home.
Get excited!  Be prepared to experience 'everything'!
Here's our best Tips for your Staycation Itinerary
Take a Hop-on-Hop-off bus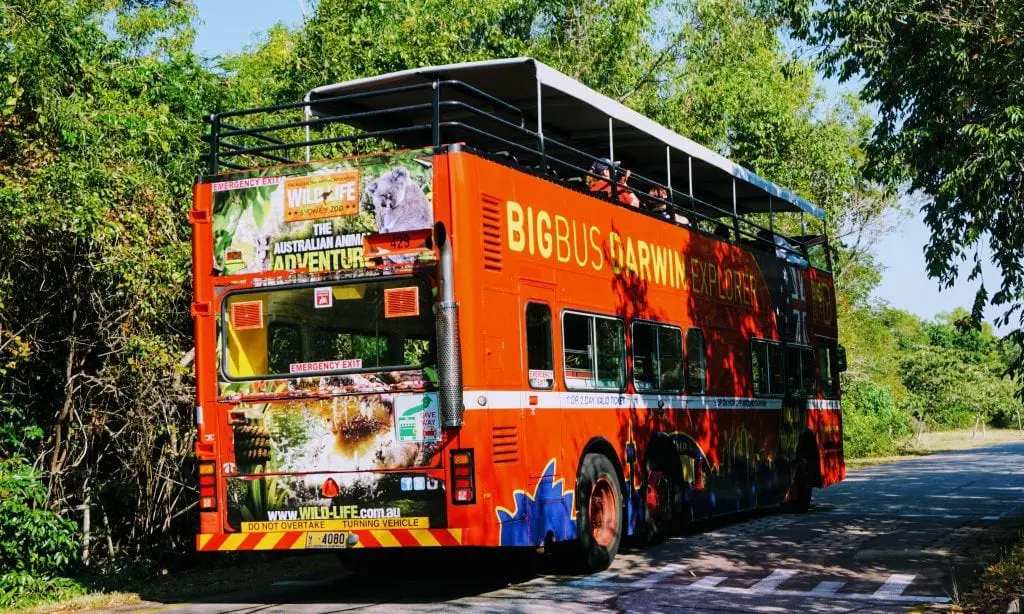 They're a great way to see your home town as a visitor sees it.  Strike up a conversation with a fellow traveller and meet some new people. Ask a visitor what brought them to your city or town and what they plan to see.  Perhaps you might add that to your itinerary too.
Take a walk on the beach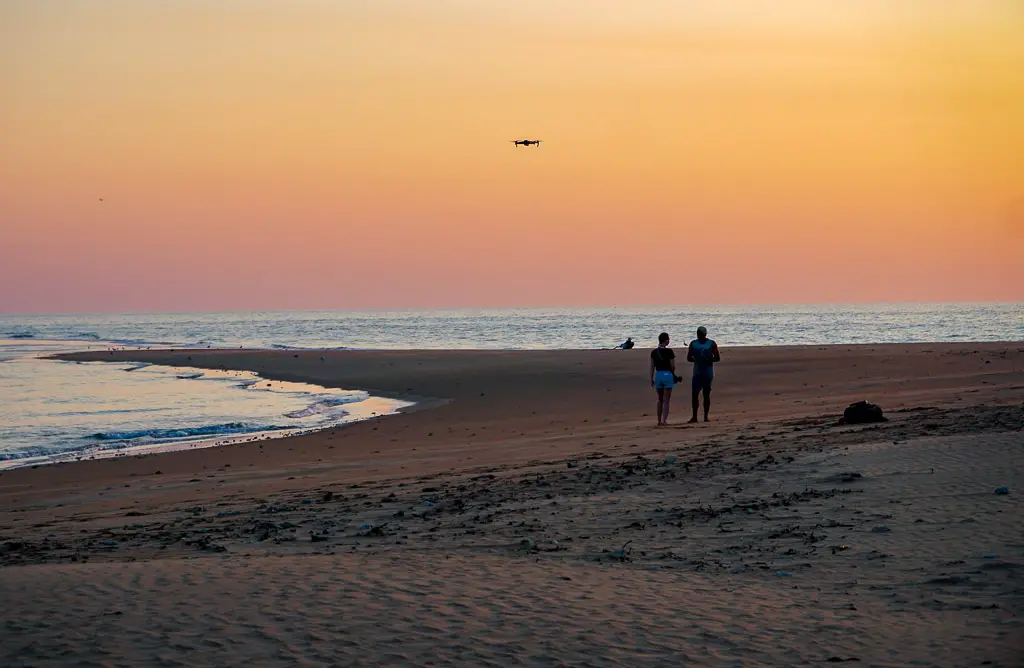 There's nothing like kicking your shoes off and taking a leisurely stroll along the beach.  Smell the salt air, enjoy the sunshine and wriggle your toes in the sand!
Take a guided walking tour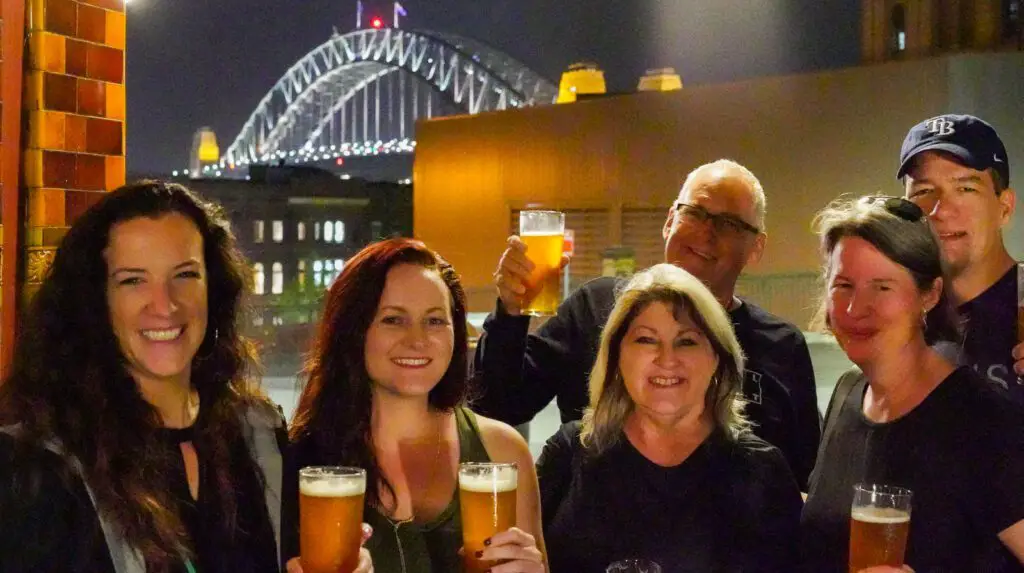 Walking tours are springing up everywhere and have turned out to be some of my favourite holiday experiences.  Usually the guides are great storytellers and full of knowledge and you'll meet others to, make it a fun experience.  Learn something new about your own city or town.
Visit you local Museum, Library or Gallery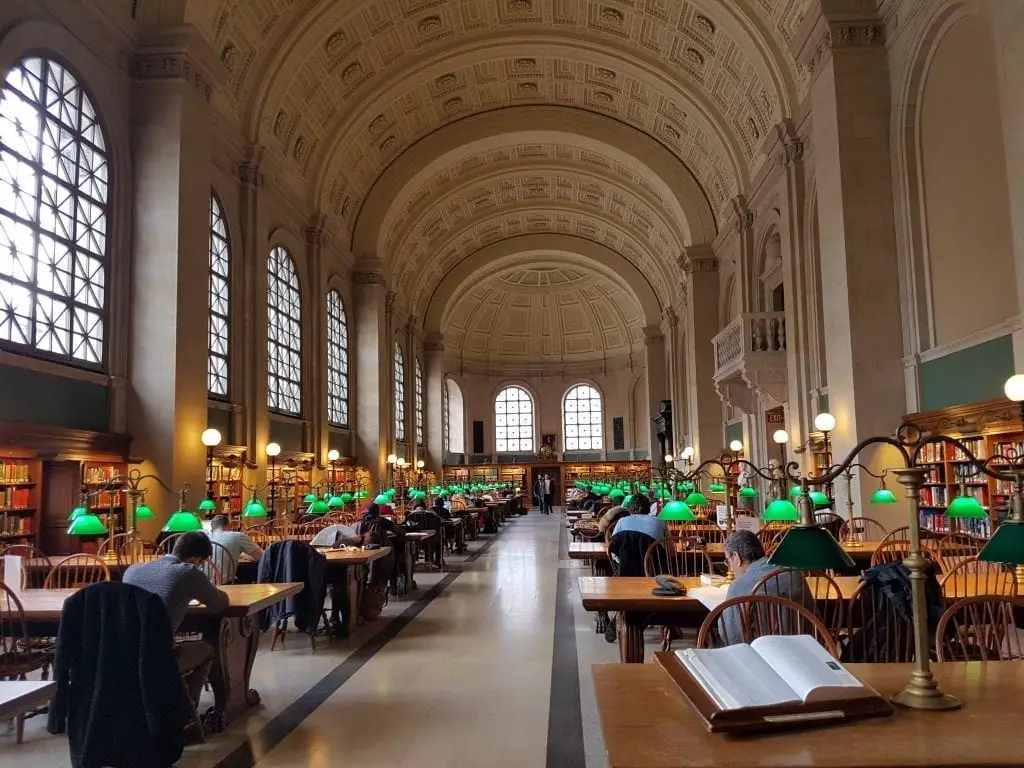 Art, historical, air-space or motor-vehicles and sports museums – whatever your interest. Exhibitions frequently change so even if you've been before there's sure to be something new to see.  Many are free entry to 'locals' so don't forget to ask.
Go to the Movies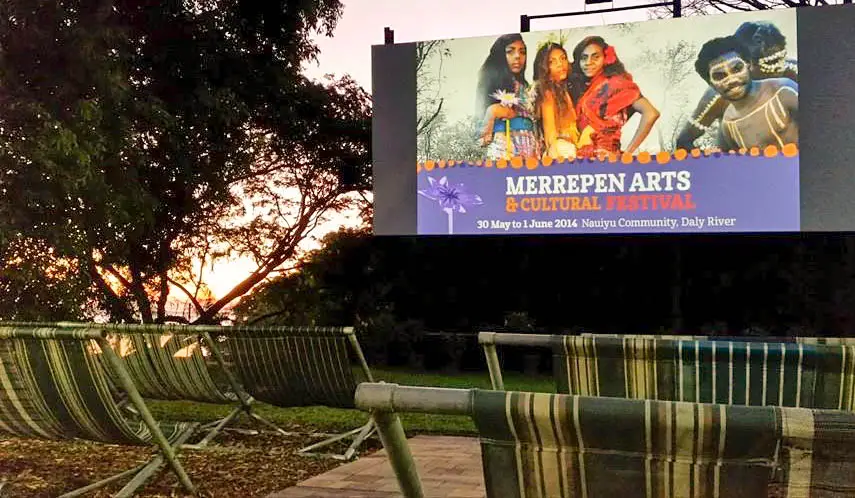 The movies are a great place to do 'date night' with hubby or catch up with a girlfriend for a movie and share some time together.  Do you have an open air theatre? or try out a 3D experience for a touch of fun.  Make sure you get popcorn!
Take a Sunset Cruise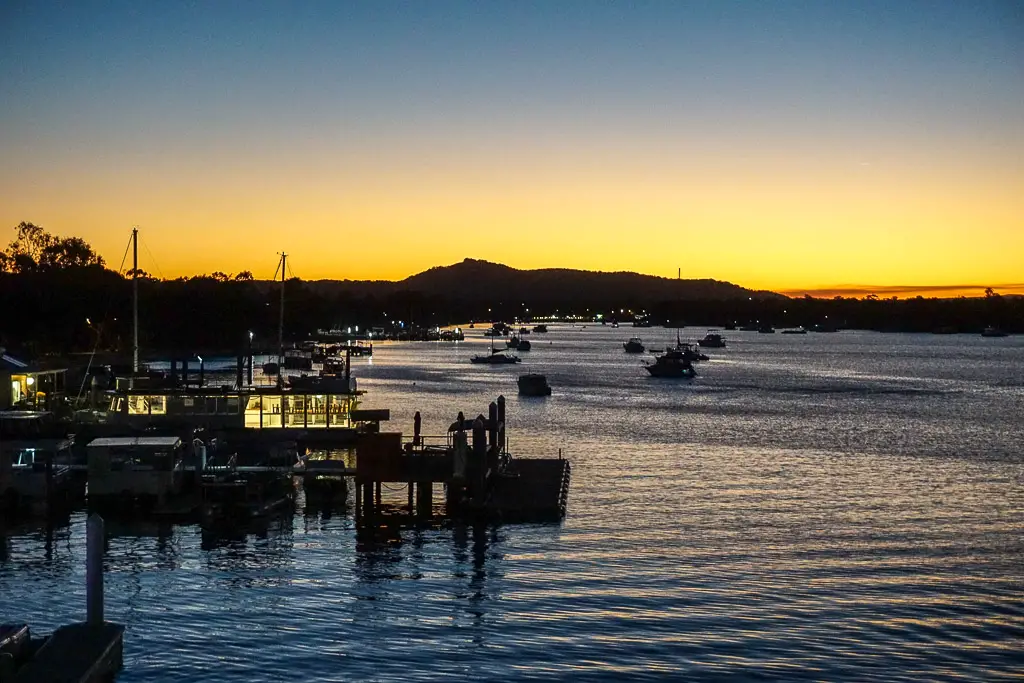 Does your city have a river, lake or ocean cruise showing the city lights by night?  Its an inexpensive way to spend an evening enjoying the sights, dinner and share a bit of touristy fun.
Have a fun day at the Races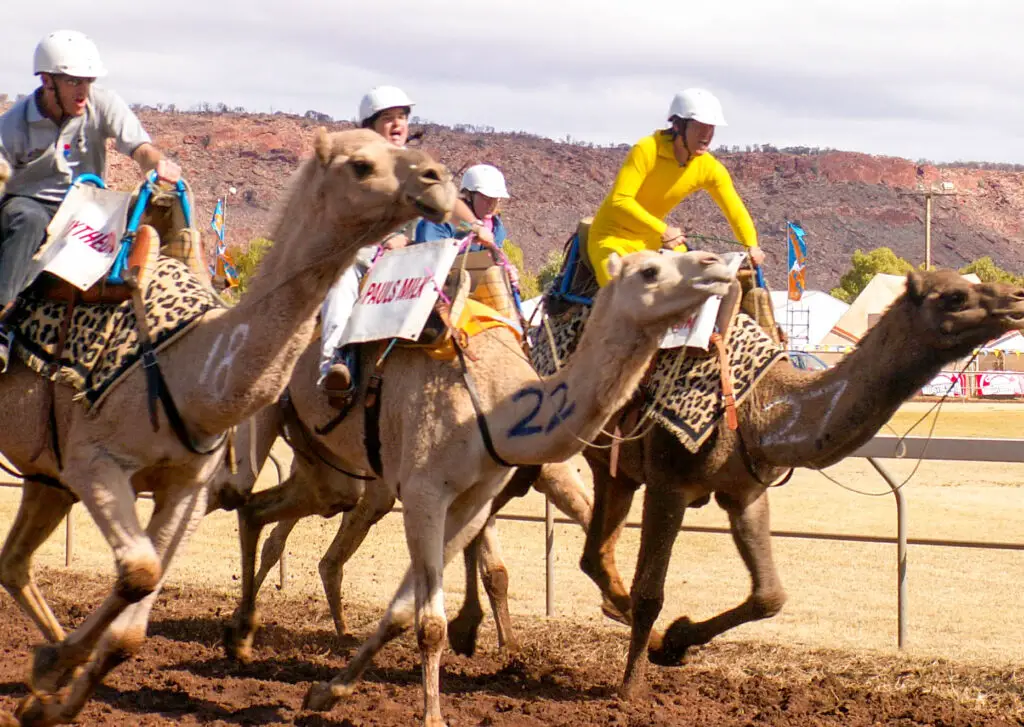 Dress up for a fun day at the races.  Wear your best hat, matching accessories and take some flutter money to have a bit of fun betting on a couple of races.  One of my favourite staycation days was a day at the Camel Races in Alice Springs.
Catch a Match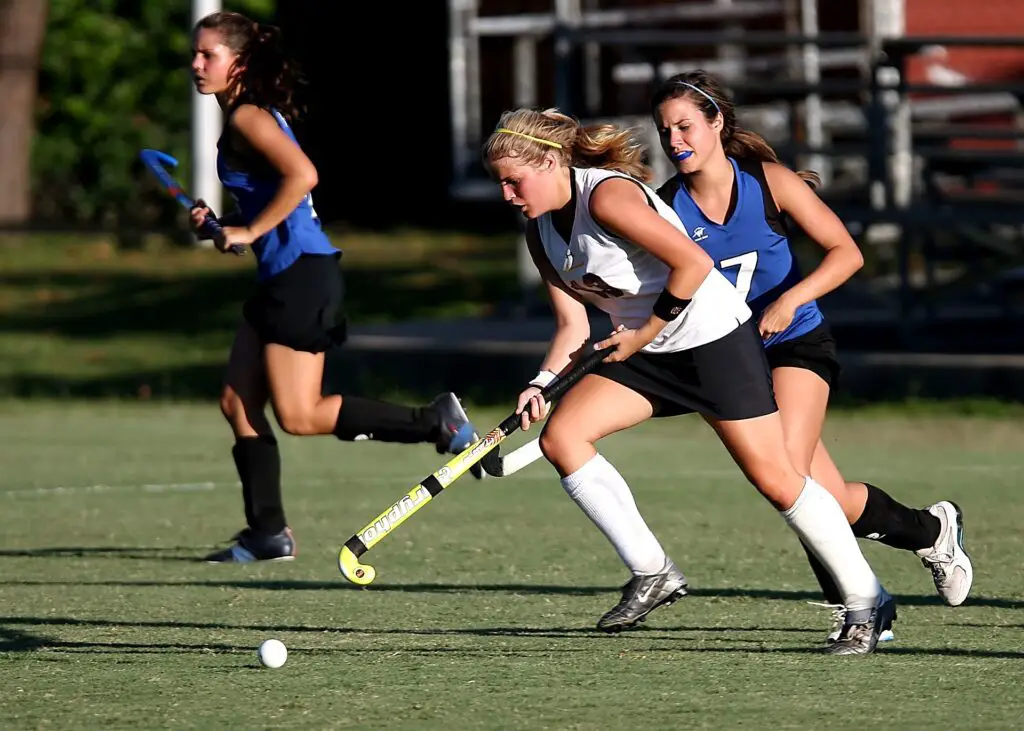 Baseball, hockey, football, cricket – anything that takes your fancy.  Buy a ticket for a match and get swept up in the hype of the game.    Be sure to cheer heartily and actively be a part of the crowd!
Start an exercise class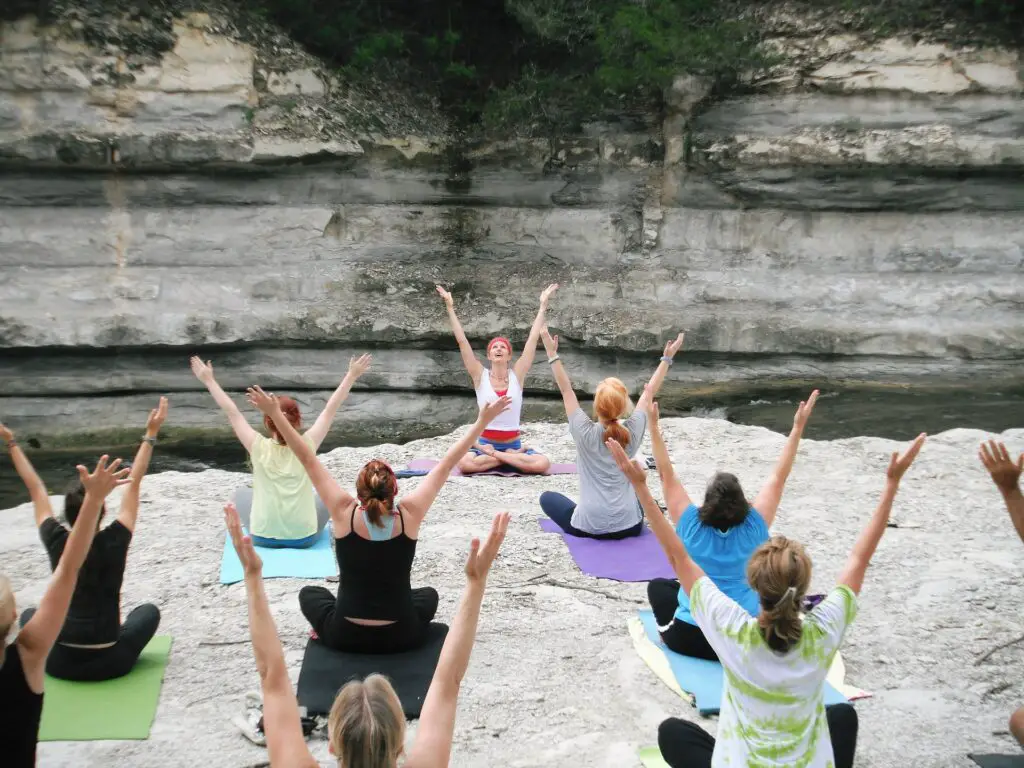 Try yoga, pilates or gentle aerobics.   Isn't there a class you've always wanted to join but never have the time?  Now is that time!
Invite friends over for a casual BBQ or 'bring a dish' event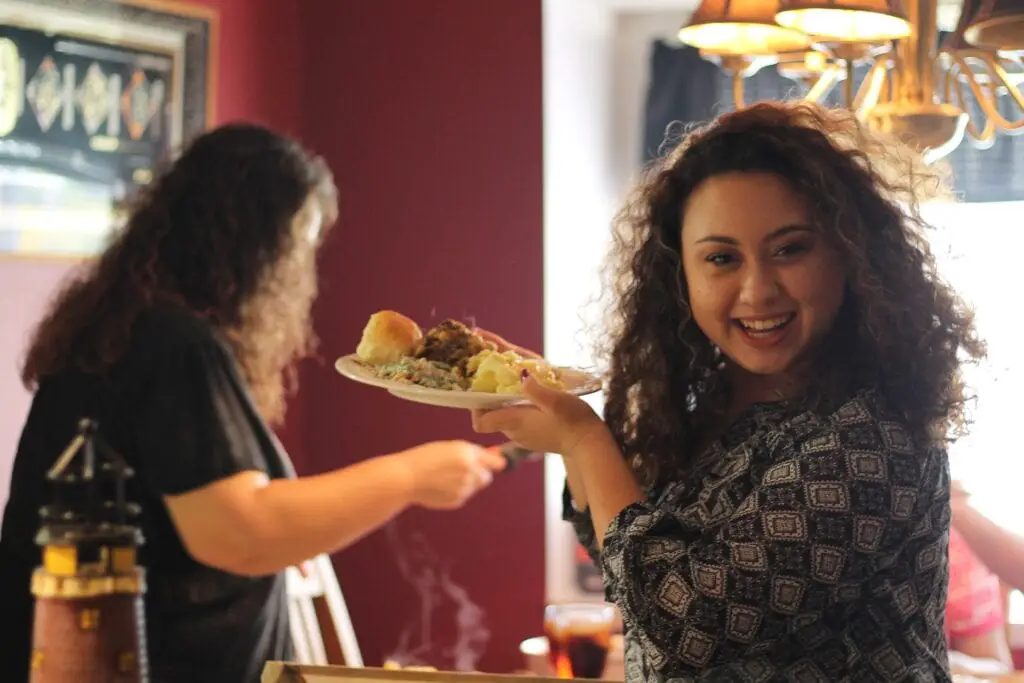 We're often so busy we don't always make time to catch up with our favourite people.  You'll be glad you did!
Visit your local Botanical Gardens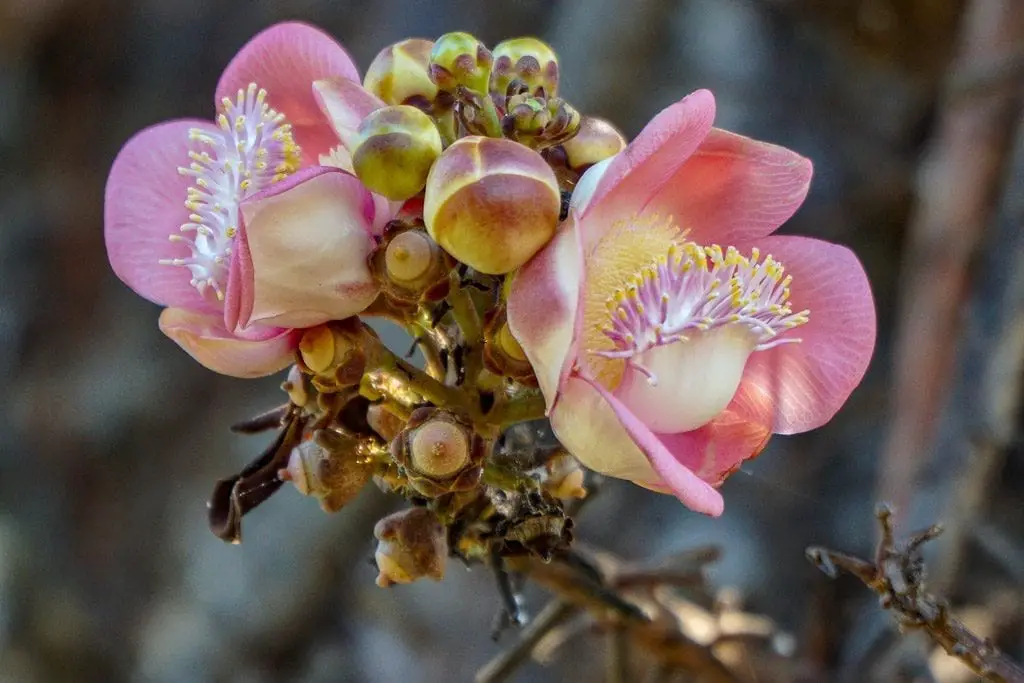 Wandering through the botanical gardens is always relaxing.  Be sure to take your camera for a few 'staycation' photo album snapshots.
Take an afternoon swim in a nearby swimming hole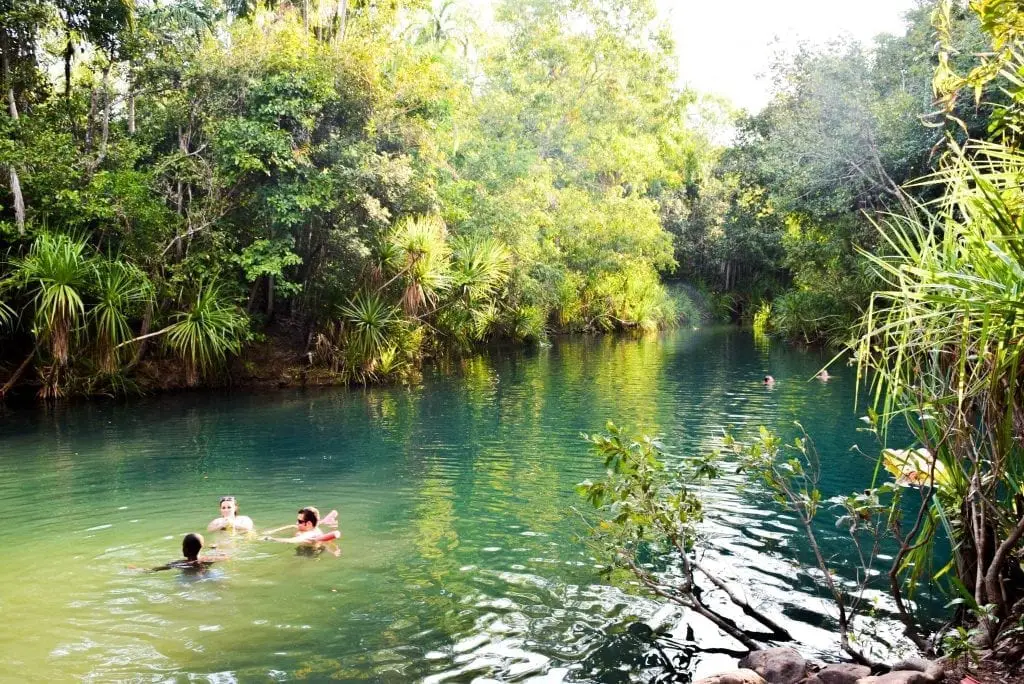 Take a refreshing swim in a natural swimming hole.  It always has such a powerful and uplifting effect for me.  No nearby swimming hole?  What about a riverside walk, or head down to the lake to feed the ducks.  Breathe the fresh air and get into nature.
Take a 'day tour' to somewhere you've always wanted to go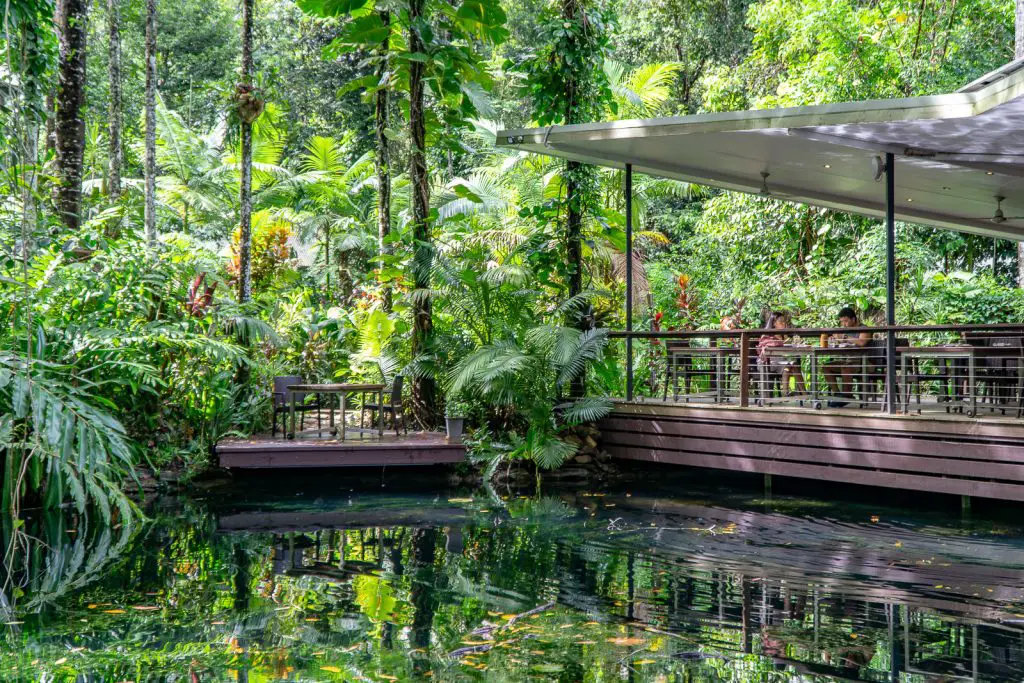 Perhaps a visit to the nearby cultural centre, zoo or local nature park.  Take yourself out to lunch at your favourite lunchtime destination or plan a weekend getaway to get the most of your escape.  Unwind and relax.
Dust off your bike and go for a ride
Take the scenic route along the foreshore or in the park. It's a great way to catch some fresh air and sunshine and get a little exercise as well.  Hook up with your local cycling club to see if they have any regular group rides that you could join.
Pack a delicious picnic lunch and take a leisurely drive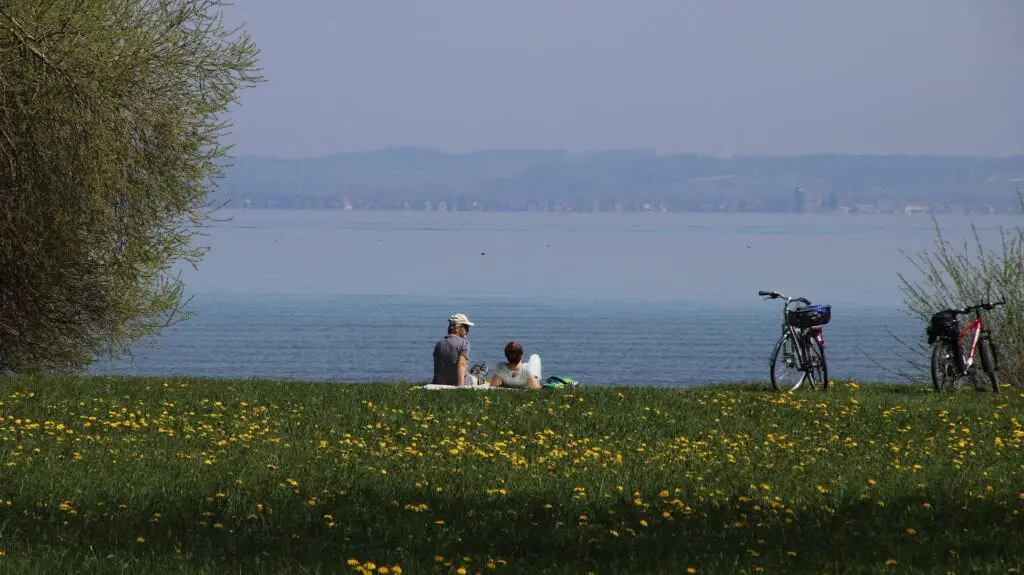 Make sure you take the scenic route (remember, you're not in a hurry) and find a beautiful spot to enjoy your picnic lunch.
Go window shopping with a friend and treat yourselves to lunch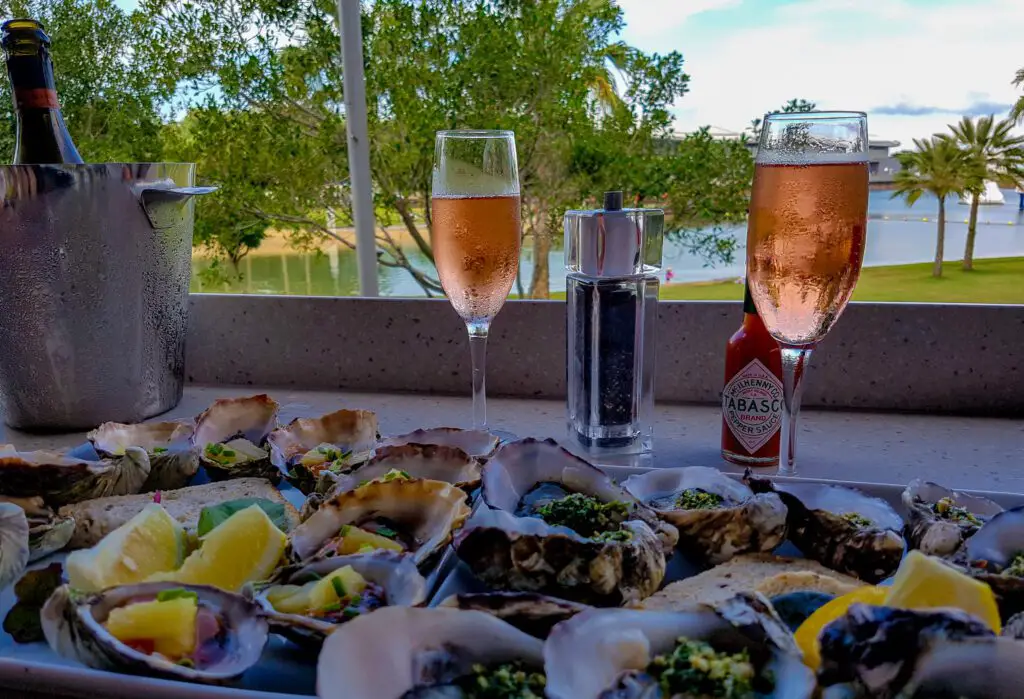 Spending time with friends is always relaxing and something we all should do more of.  Go window shopping, hang out together for the day and treat yourself to lunch somewhere special.  It's a great way to spend a day.
Read a book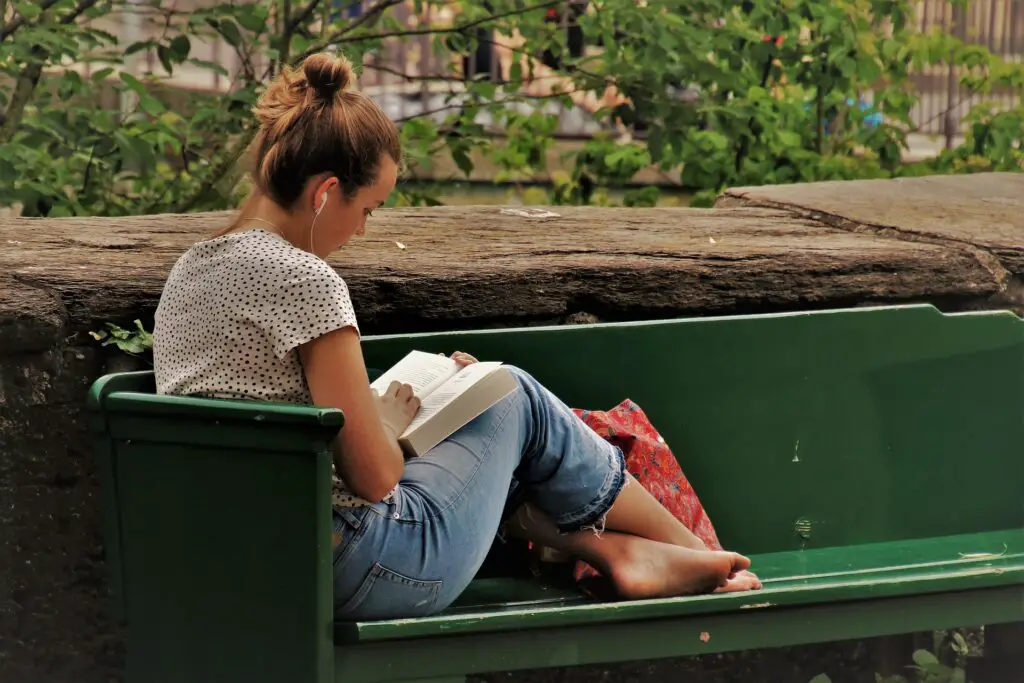 My ultimate luxury is to read a book from cover to cover without interruption.  Take it outdoors!  Take a rug to the park and chill out under a tree or go to your local café and splurge on one of their coffee creations while settling into one of their comfy couches.
Buy yourself your favourite flowers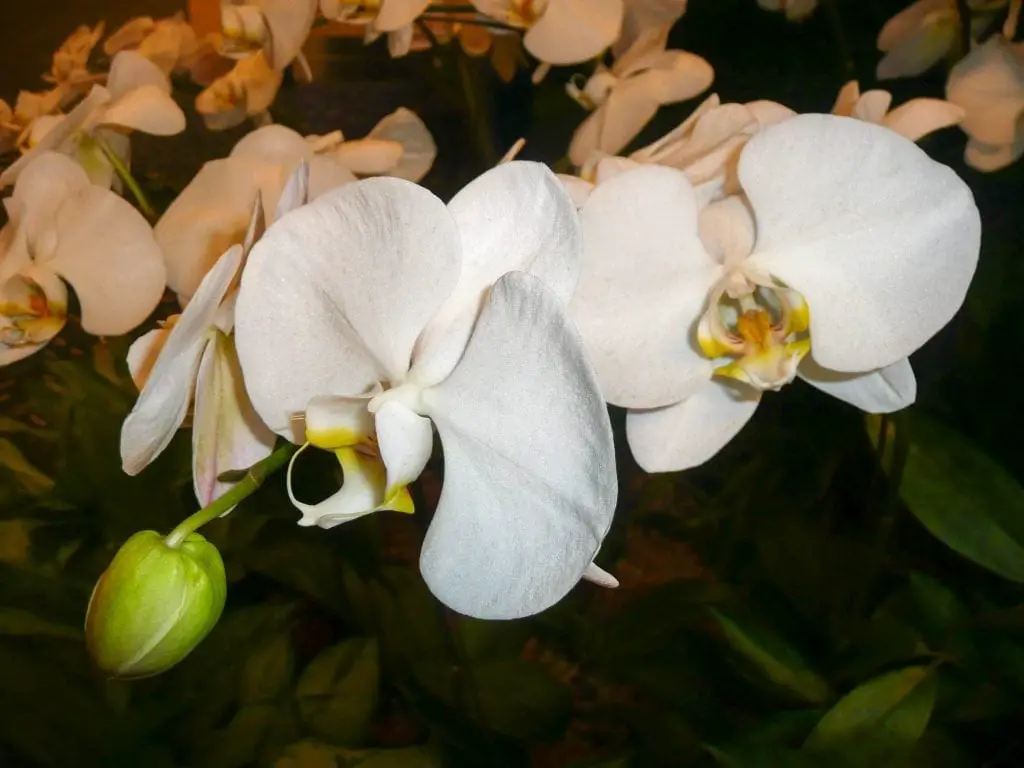 Beautiful scents wafting through my home is one of my favourite inexpensive and self-indulgent treats.
Plan a special night out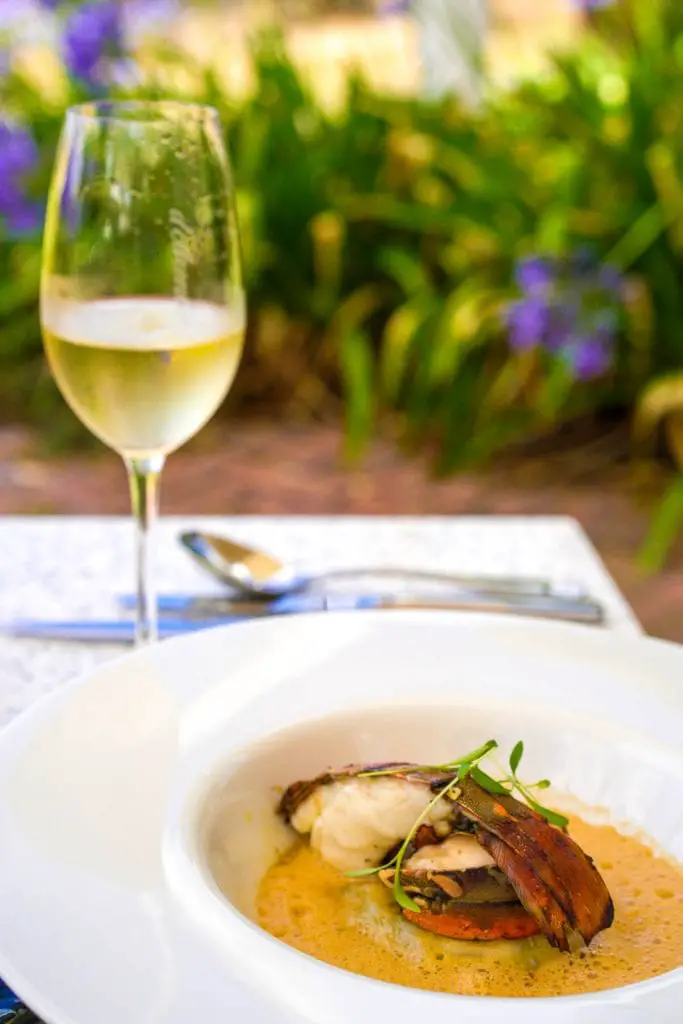 Call a taxi and take yourself and a friend out to dinner at your favourite restaurant.  Indulge yourself. Why not arrange to meet friends and make a night of it.
See a show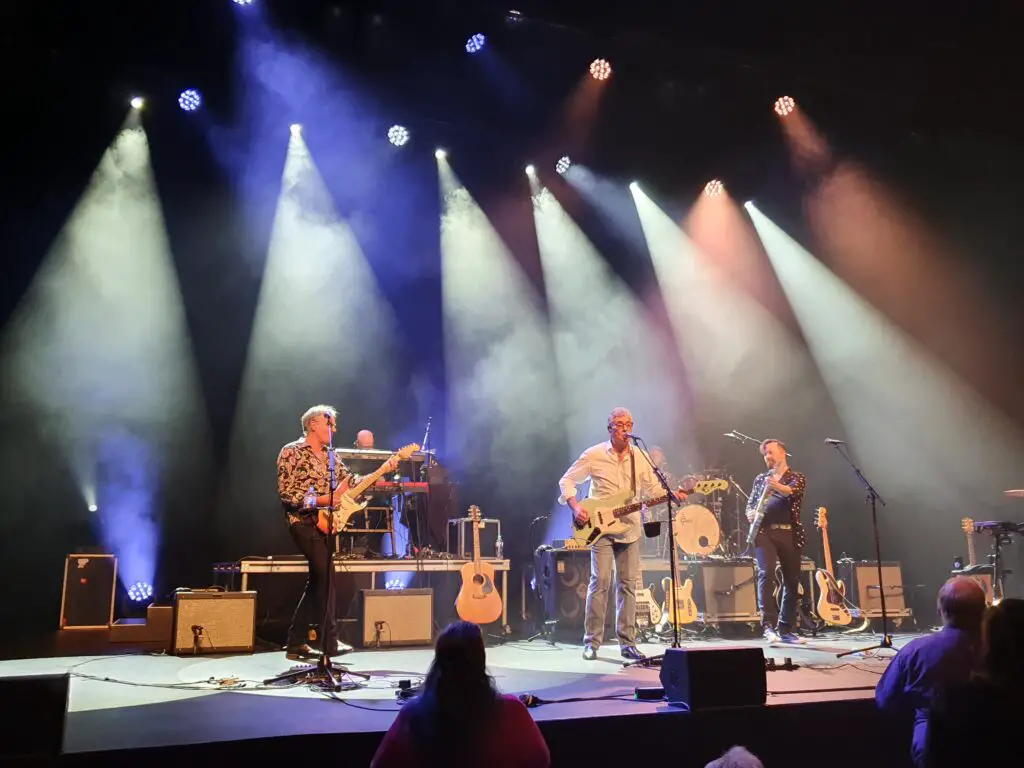 Major cities have a range of theatre options including ballet, opera and dance whilst smaller centres have playhouse theatres with plays and other fun events.  Be sure to dress up for the evening and do supper afterwards.
It's your staycation – chill out, rest and unwind!
Holidays give us an opportunity to escape the busyness of daily life and a chance to relax and revitalise yourself.
Life gets busy and sometimes our own hometown is the last place we think to explore. Now is your opportunity to change this!  Plan yourself a great Staycation, map out your itinerary and enjoy your next holiday with a local expert.
If you like it … put a pin on it
Explore the world you live in.  Have you ever taken a Staycation?  A holiday in your own home town?  I'd love to know what your favourite activity is for your 'stay-at-home holiday'.