There is nothing like a good old fashioned road trip.
Driving in the Territory has some unique challenges and it's very easy to tire of the miles and miles of sparse scenery.  Drive safe and stay alert when driving in Australia!
Australia is a big country, and the Northern Territory is one of the largest states (or Territories) and there's a whole lot of 'nothingness' between each of the major towns so it's important to stay sharp and keep your wits about you.
1.  Make sure you're vehicle is suitable for the trip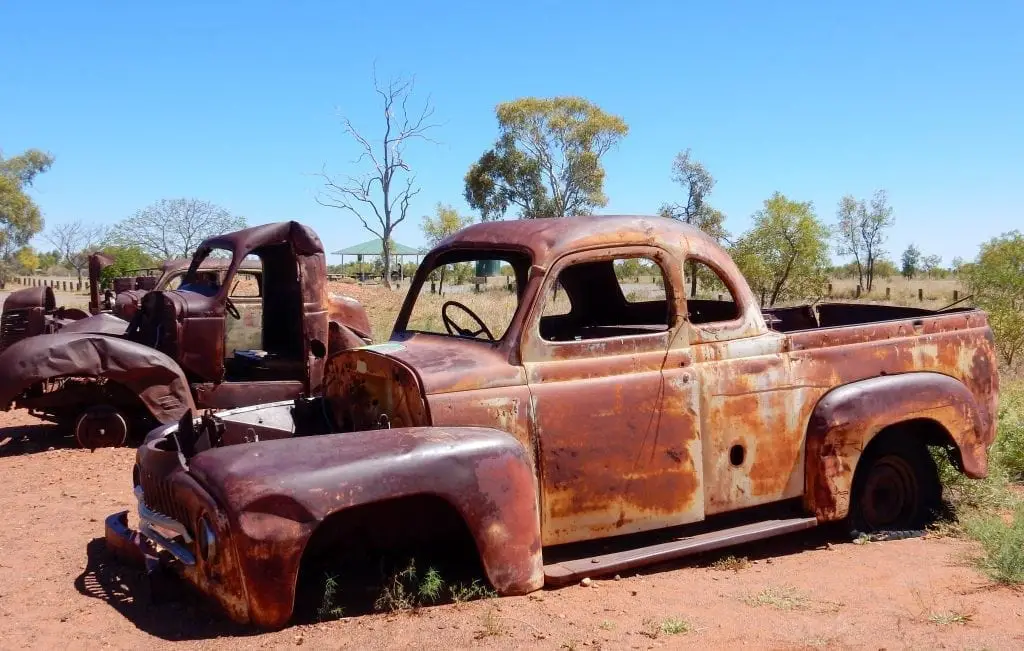 Make sure you have the right vehicle for the trip you're doing.  If you're travelling through 4×4 country, don't try to risk it with a 2WD vehicle.
A car is perfect for the main highways, taking selective side trips and travelling in the dry season.  Don't try to risk crossing a 'spillway' if you're not equipped for it.  You don't want to be someone else's rescue mission!
It's important to make sure your vehicle servicing is up to date and the tyre pressure, water and oil levels have all been check before you leave.
2.  Fuel-up whenever you can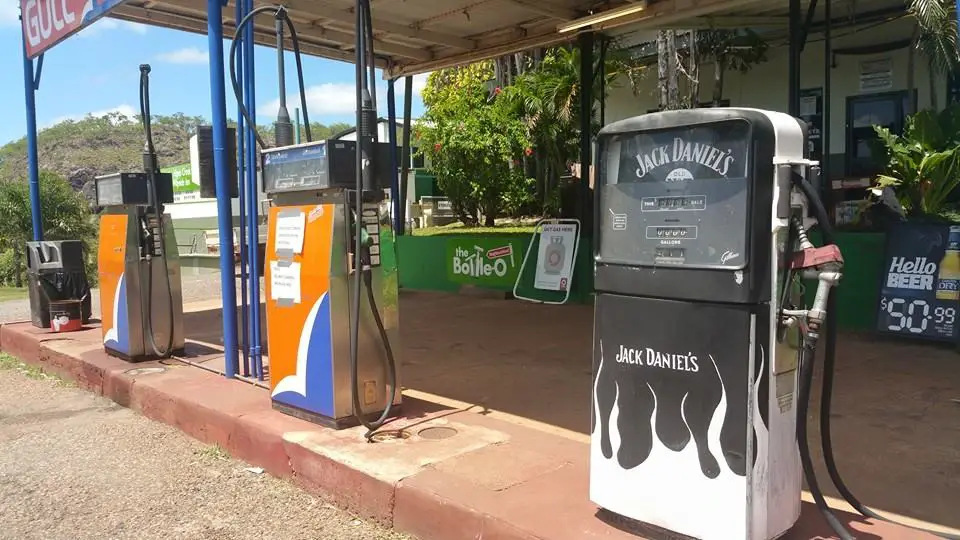 It's often a long way between fuel stops so top-up your tank when you have the chance.  Don't risk looking for a 'cheaper' petrol station as there might not be another petrol stop for miles.
It's a good perspective to pay a little more to support businesses who provide vital services in remote areas.
They often love to have a chat and can give you some insight on their part of the world.  Think of every fuel stop as an opportunity to refresh, take a break and revitalise yourself for the next leg of the journey.
3.   Water, Water and more Water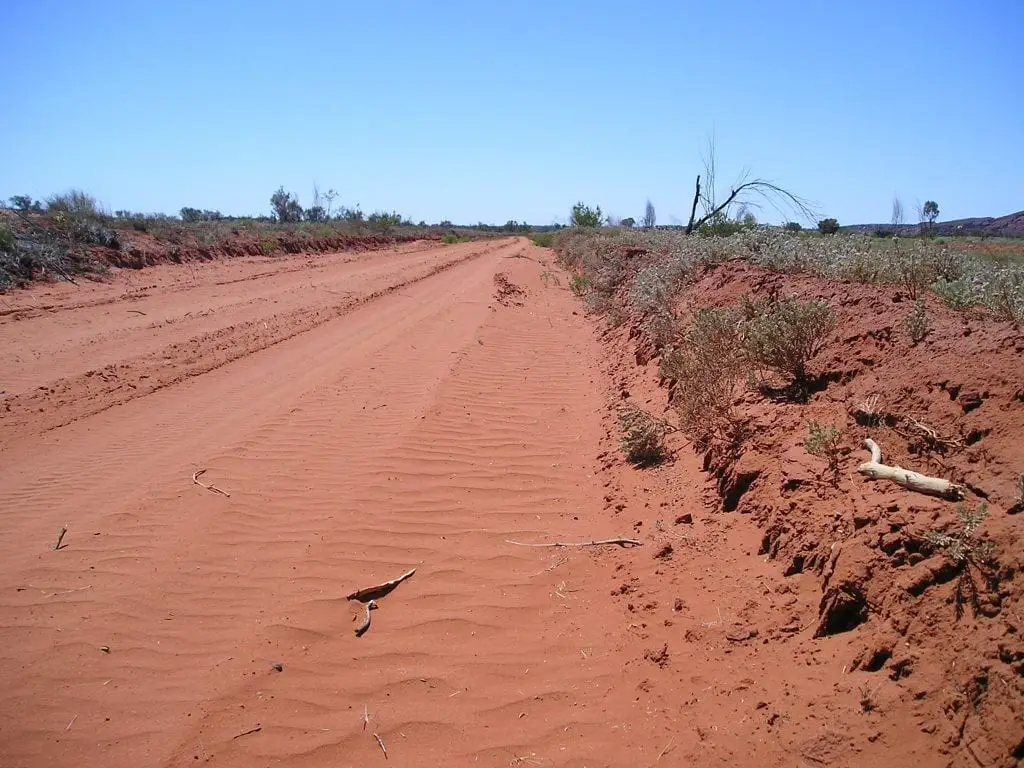 Standard practice when travelling in Australia and more especially into remote areas is to carry a good supply of fresh water and stocks of food in case you are delayed or breakdown along the way.
Bottled water, fresh fruit and snacks are essential for keeping you alert as are small breaks along the way.  Be aware of quarantine restrictions – you cannot take fruit or vegetables across state lines.  It's also a good idea to keep a small stock of canned options for unpredictable longer delays and emergency options.
Keep essentials food and water stocks and keep alert!
4.   Weather and Hazards
Life in Australia means that we expect the unexpected.
Flooding, bush fires and cyclones can occur with minimal warning.  Check the weather reports and be aware of road closures.  If a road is closed, don't drive past the warning signs – it will be closed for a good reason!
The weather in the Territory is extreme.  We have 2 seasons.  The 'wet' and the 'dry'.  The 'Dry Season' is usually the best time to travel in the Outback.  The weather is milder, often cool and it rarely rains so travel is more predictable.  Caution about the bull-dust in remote areas though as visibility can be cut dramatically.
The 'Wet Season' is often unpredictable and travel planning is more risky.  When the monsoon rains come, roads are likely to be slippery, boggy and often impassible along with other problems:  Deep pot-holes appear in the roads, wash-outs from flooded creeks can appear suddenly so be sure to watch your surroundings carefully.
A few pointers that you should consider:
Always drive to the conditions.
Use your headlights when travelling.  Using your headlights won't help you see much better but it will make you more visible to oncoming traffic.
Avoid travelling at dawn and dusk.  The wildlife will be moving around and can be quite unpredictable.  Kangaroos, Emus and Cattle often cross the roads – be alert.
5.  Know how to use your First Aid Kit
Don't travel without a well-stocked first aid kit!
Be self-sufficient so don't just carry the kit, understand what the contents are for and how to use them.   You may save someone's life!  Consider signing up for a First Aid course before you start your travels.
6.  Vehicle Emergency Kit
The old Boy Scout adage applies when travelling in the Australian outback – "Be prepared".
Put together an emergency kit for your vehicle. You never know when you may need one of these to get you back on the road again.
At least one spare wheel that's been checked and is in good condition
A jack, brace, spanners and screwdrivers
A tow rope and jump leads
A fire extinguisher | fire blanket
Tarpaulin
An emergency reflector
Torch, batteries, lighter or matches
Mobile phone coverage in remote Australia is still sparse.  Once you leave the main centres most mobiles won't pick up signal until the next town.  If you need help, it's often a long walk!
Consider purchasing a satellite phone if you're travelling remote.  They're available at reasonable costs and you never know when you will need to use one.
7.     Leave your Itinerary with someone you trust
It's a good idea to map out your itinerary and leave it with someone so you can check in with them periodically when you arrive at your destination.   This way they will know to raise the alarm if you don't check in within the anticipated time-frame.
Be sure to inform them of the route you're taking and how long each sector is expected to take.  "Somewhere in the Outback" is NOT going to be helpful to rescue services!
8.     Fatigue is one of the biggest risks on a road-trip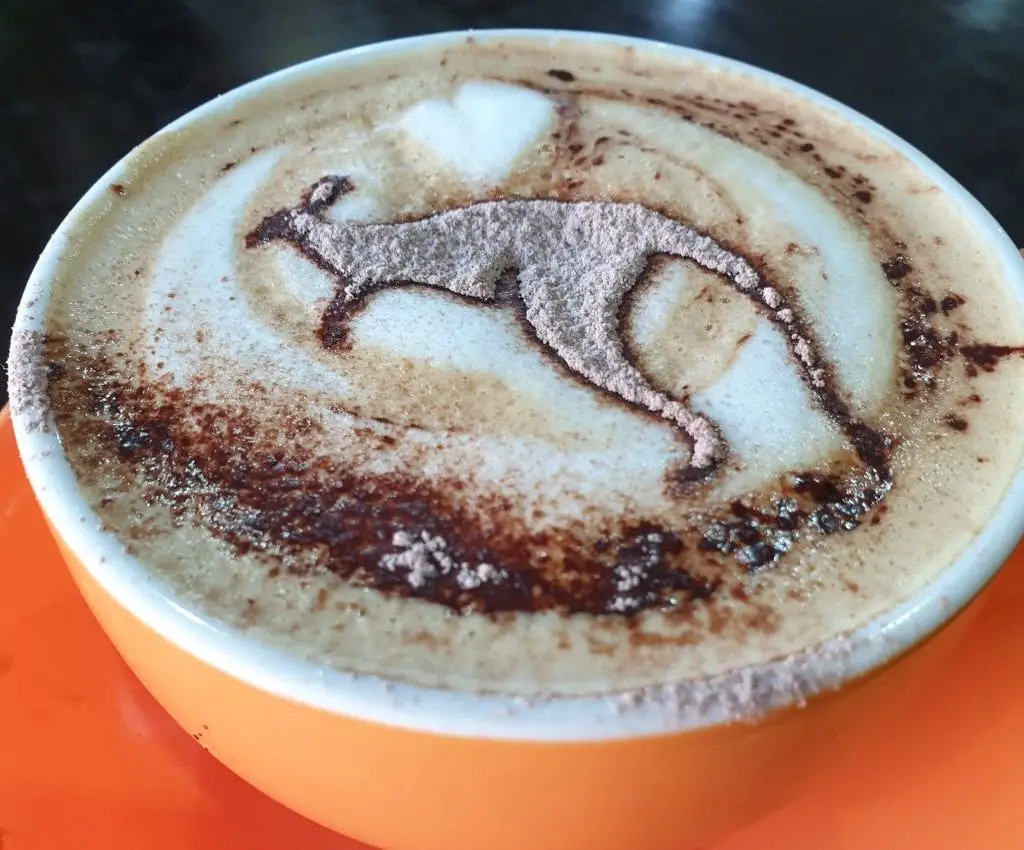 It's a good idea to plan your drive and ensure you have plenty of breaks on a longer drive especially if you're travelling alone.  If you're travelling with someone, swap drivers every couple of hours.  Share the drive and be aware of the signs of fatigue:
Yawning
Slower reactions than usual
Over steering or swerving
Dry and sore eyes
Lack of concentration
Daydreaming
Stretching your legs at a road house and having a cup of coffee or a bite to eat is a great opportunity to take a breather from the car.  Move around, get the blood circulating and do some stretches.
There is no substitute for sleep.  If you are tired, pull over and sleep!
9.     What to do in case of a breakdown or accident
There are a few golden rules if you suffer an accident of breakdown in a remote area.
Try to get your vehicle safely clear of the road without obscuring it from passing traffic and put out your emergency reflector, so it's clear to others that you need help.
Unless you have just passed a homestead or town, stay with your vehicle.  Your car will give you protection from the elements and will be more easily spotted by the search crew than a person on foot.
IMPORTANT:
Stay out of the sun, stay near your vehicle and keep hydrated.

Sit under a shady tree if there is one nearby or use your tarpaulin to as a lean-to shade barrier.

Call for help if you have Mobile signal or use your Satellite Phone to call for assistance, otherwise wait for someone to drive past.  Invariably they will stop to help.
Remember to leave your itinerary with someone who cares and will alert the authorities if you haven't checked in!
10.   Aussies are a friendly mob
Aussies are usually a friendly mob and often the first to offer help if someone is in trouble.
Talk to the locals or other travellers as your pass through towns, rest stops or roadhouses.  Most people you come across will be happy to talk to you about the road they've just travelled and share some advice.
We live in a BIG country and it's our nature to help others in need.  It's the way it's done.  Be aware of your own safety but don't forget to stop and offer assistance to someone if you think may need help.  It's the right thing to do!
Tips to Travel Safe in Australia .. Pin this for later.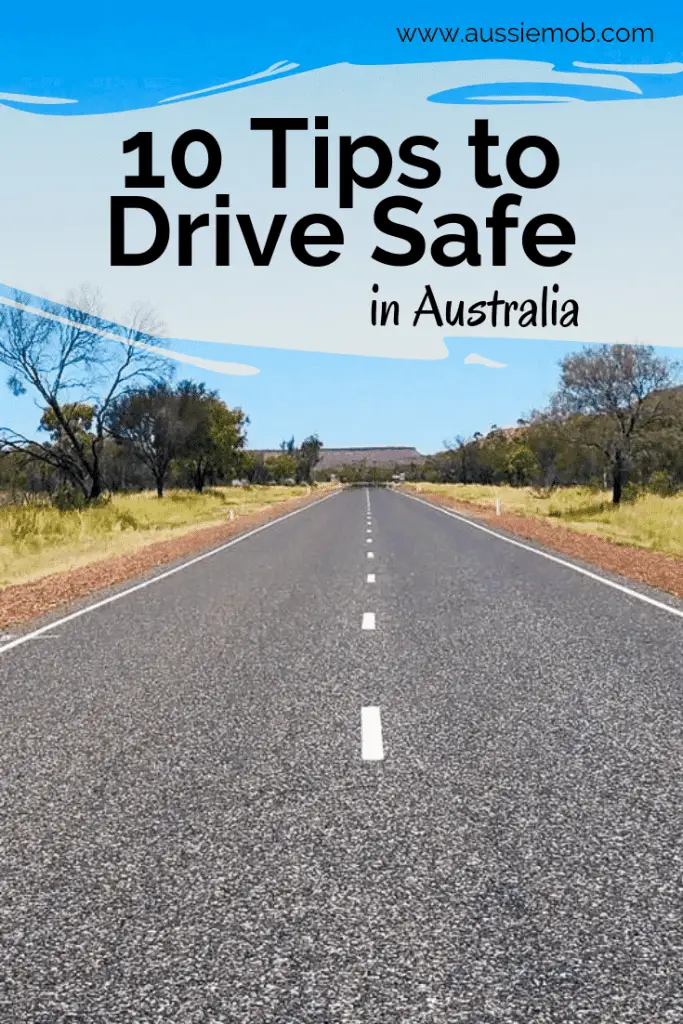 Read more:  Drive from Darwin to Adelaide – the Best Aussie Road Trip
Have you done any road-trips in Australia?   What are your best tips for keeping safe in the Outback?  We'd love you to tell us about your experiences.